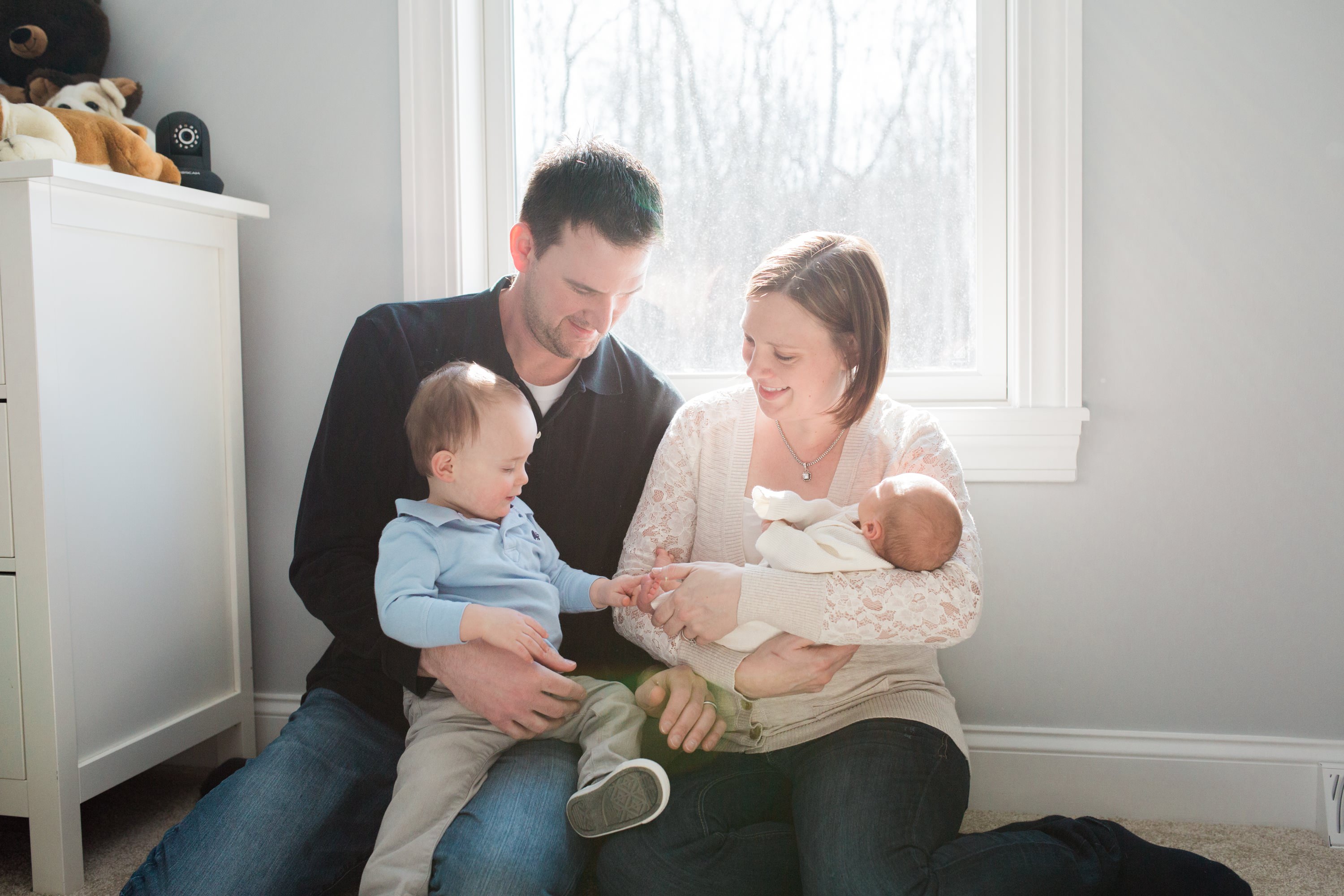 They just moved into a home that is so ready for this new, wonderful addition.  I mean, this home screams – PLEASE LET TWO RAMBUNCTIOUS + PLAYFUL BROTHERS GROW UP HERE!! Mom and dad were blessed with their second baby boy, Maxwell, and the love is just overflowing! You cannot help but be happy for this family, including the pup – Nacho!
Sweet baby Maxwell was such a trooper during his family newborn session. I think he was in awe of all the excitement that day but nothing really managed to phase him.  He is a laid back little dude already who knows just when to flash a smile or make one of those cute little brand new baby noises.  Mom can't get enough and I can't blame her!
Big brother, Owen was a gem. I could have just photographed this little guy all day, but instead I focused on him while mom was feeding the real star of this session. Owen read every book on the shelf (he wanted me to join in on the fun, so I put down the camera and read a few lines from Green Eggs and Ham). He showed me ever stuffed animal that he owned, hid in his tent and played with his daddy. It was all so adorable. I think it's really important to capture the whole family in such exciting times and I feel like their gallery spells out what life with two boys is going to look like for many, many years! FUN.