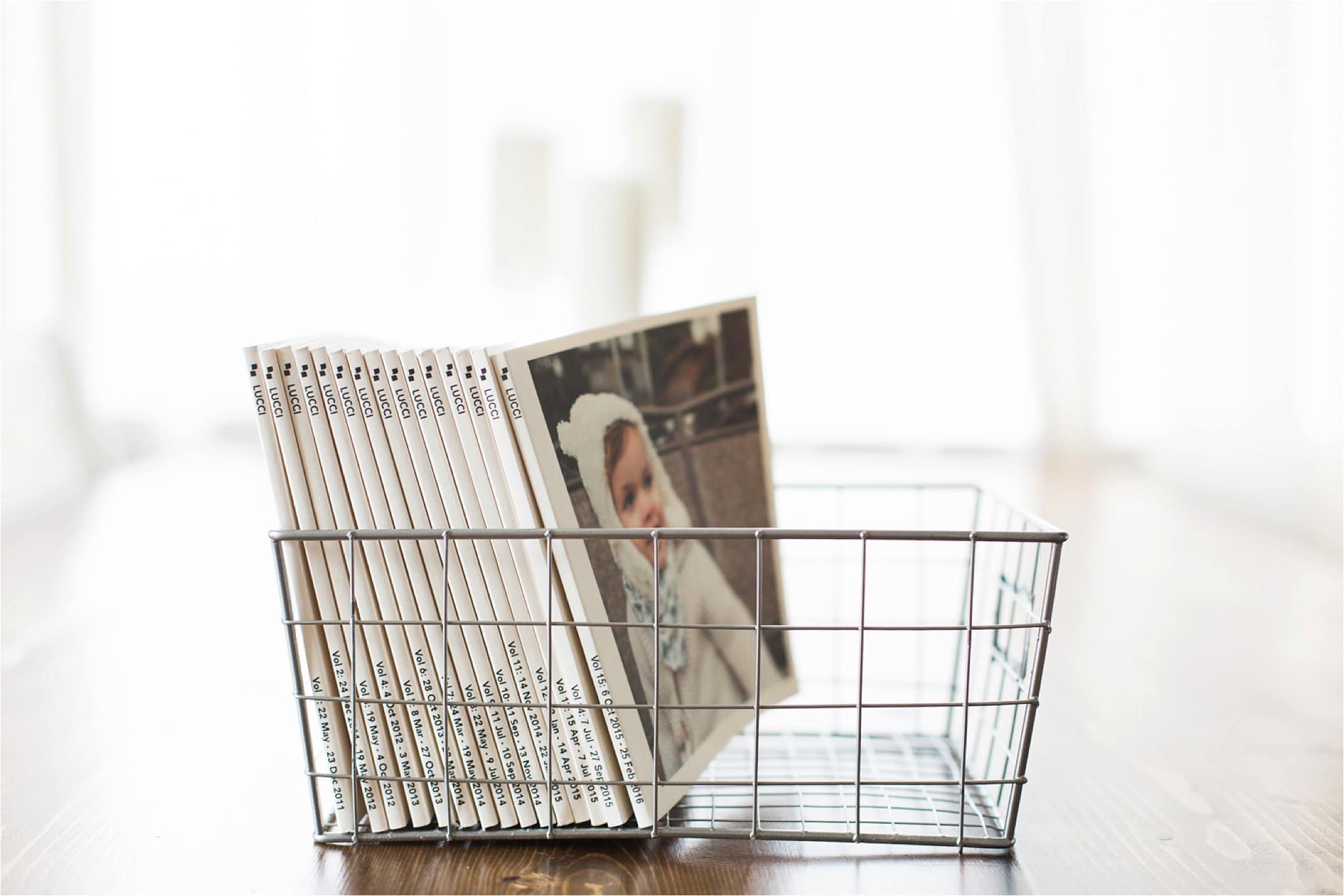 At nearly every family and newborn session, the subject of printing and sharing images comes up – AS IT SHOULD! I am happy to talk to each of my clients about how best to share their images from within their client gallery once it reaches their inbox. I always stress the importance of backing up images and (more importantly) PRINTING images. It's too easy, in the world that we live in today, to let moments and memories live online – where they run the risk of never being felt again.
This often times leads into a conversation about how I personally share/backup/print my own family memories. One of the many steps that I take to ensure that our everyday lives are celebrated and tangible is my CHATBOOKS subscription!
I LOVE, LOVE, LOVE this service and have been beyond pleased with the products, amazing customer service, and affordable price point. I'm guilty of oversharing on Instagram and it has a lot to do with this oh-so-easy to use subscription. My husband and I post images that we snap (usually with our iPhones because those are the cameras that we almost always have readily available when a photo worthy moment happens) and know that those images will automatically arrive at our doorstep in the near future.
I started out with just one IG account – for both business and personal sharing – but have since moved to separate my business account from a new (private) personal account. That personal account is linked to my subscription, along with my husbands account, and Chatbooks automatically prints a 6×6 book that is dated and added to our very own series, after every 60 images that we share! BOOM. Tangible family memories delivered right to our home and neither my husband or I have to think twice about falling behind on our everyday memories.
Bonus: I use hashtags to create additional custom books as gifts around the holidays and they are a HUGE hit!! Yep – that explains why we gave my very own daughter her own special #hashtag. Every image that we share with her in it (since the day she cam into this world) got a #missavajade and those special photos are easily filtered for me to create custom books at any time – starring her!
From our family Chatbooks series, to gallery walls, framed prints, canvases, and albums overflowing with 4×6 prints from my favorite pro lab… ohh, and of course my online digital backup… I know that my children will grow up looking at the love and fun they grew up on.
I've only skimmed the surface of this totally awesome service. Do yourself a favor, check out the website and get the app now before another great memory is forced to only live online!