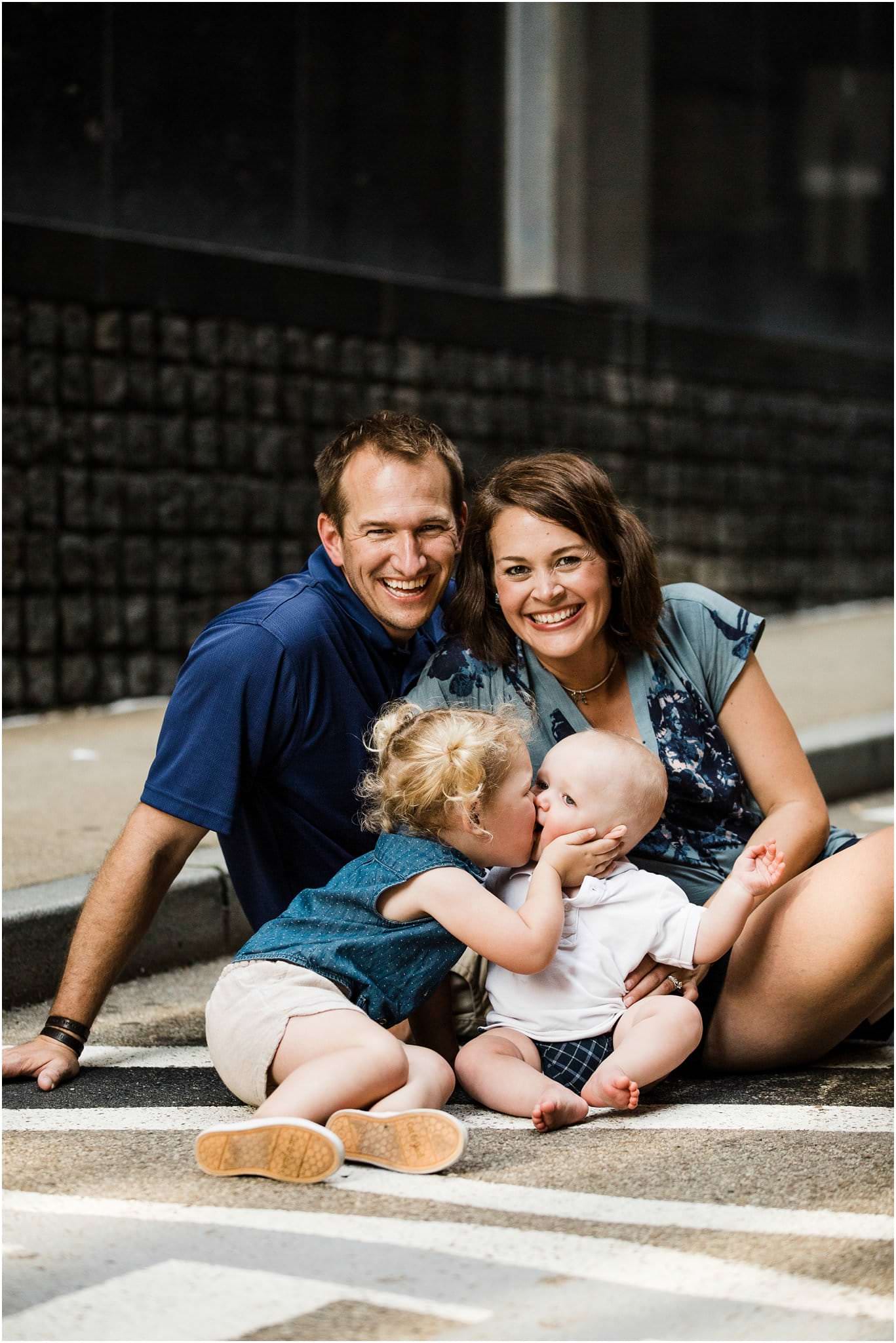 They're back and better than ever! Colt passed that six month milestone and it was a perfect excuse for some family fun downtown – documented! I've lost track of how many times these amazing people have jumped in front of my camera and acted like I wasn't there (in a good way… maternity, fresh 48 sessions, newborn sessions, family sessions). They are 100% always themselves. Completely genuine. They are loud and happy. They know exactly how to dance like no one is watching. The ways that they snuggle up and laugh with each other – it's heartwarming.
We've shot in 2 different homes, a park in their neighborhood, a park in my old neighborhood, the hospital where both kids were born, and a handful of other spots. This time we took to the city streets, starting outside the Omni William Penn Hotel and ending on Strawberry Way. Addison, right off the bat was hysterical, and so 'camera ready'. Good thing because her baby brother was ready for a snack. (Flexible clients that go with the flow and pack for every scenario… that's them!!)
The toddler/baby combo. Things and moments happen fast! Put the little ones in a new and exciting place and the last thing they generally want to do is sit and smile for the camera. I'm SO GOOD with that. I love capturing the excitement and exploring. It always leads to some snuggled up time on parent laps. Colt and Addison showed off the perfect mix of wonder with their surroundings and locked in time with family, as if we were the only people downtown… on a Friday… during rush hour…
Until next time you guys. Stay just like this.