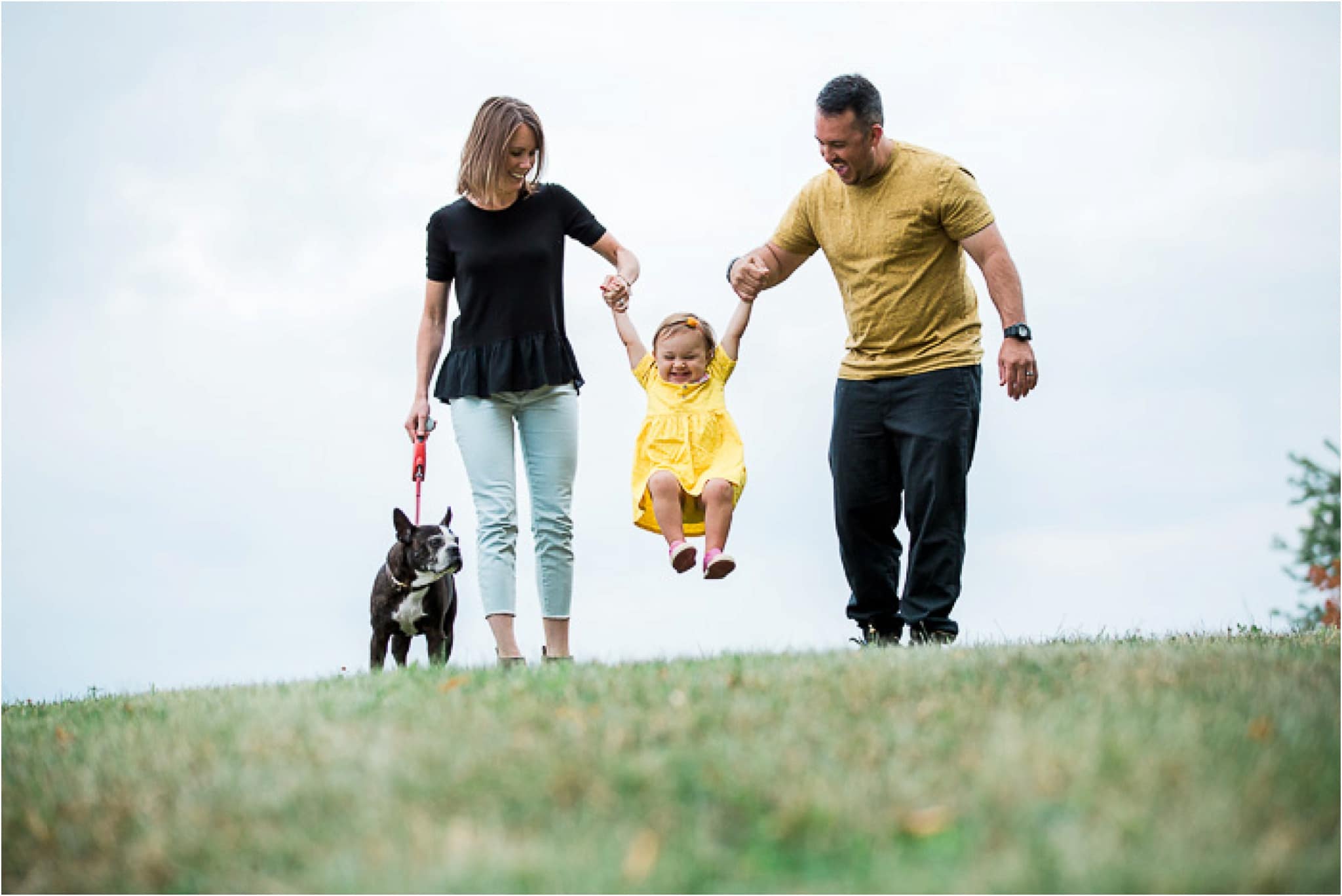 There is so much about this awesome little family that I loved documenting… could explain the amount of photos in their post.
Being there while they bounced around from room to room in their cozy home and then stepping outside for a little family walk was the best. That time was filled with fun and adorable moments which I have a feeling happen ALL THE TIME for them!
Miss Emma, their precious little lady stole the show. She is a charmer with one of the cutest smiles I've ever seen. She lives at the center of her parents worlds, right where she belongs, bringing them both happiness that can be felt and seen when they are all together. I look through these images and I can still hear them laughing. There is a whole lot of love living in this family and I'm thankful to have captured even just a slice of it for them!