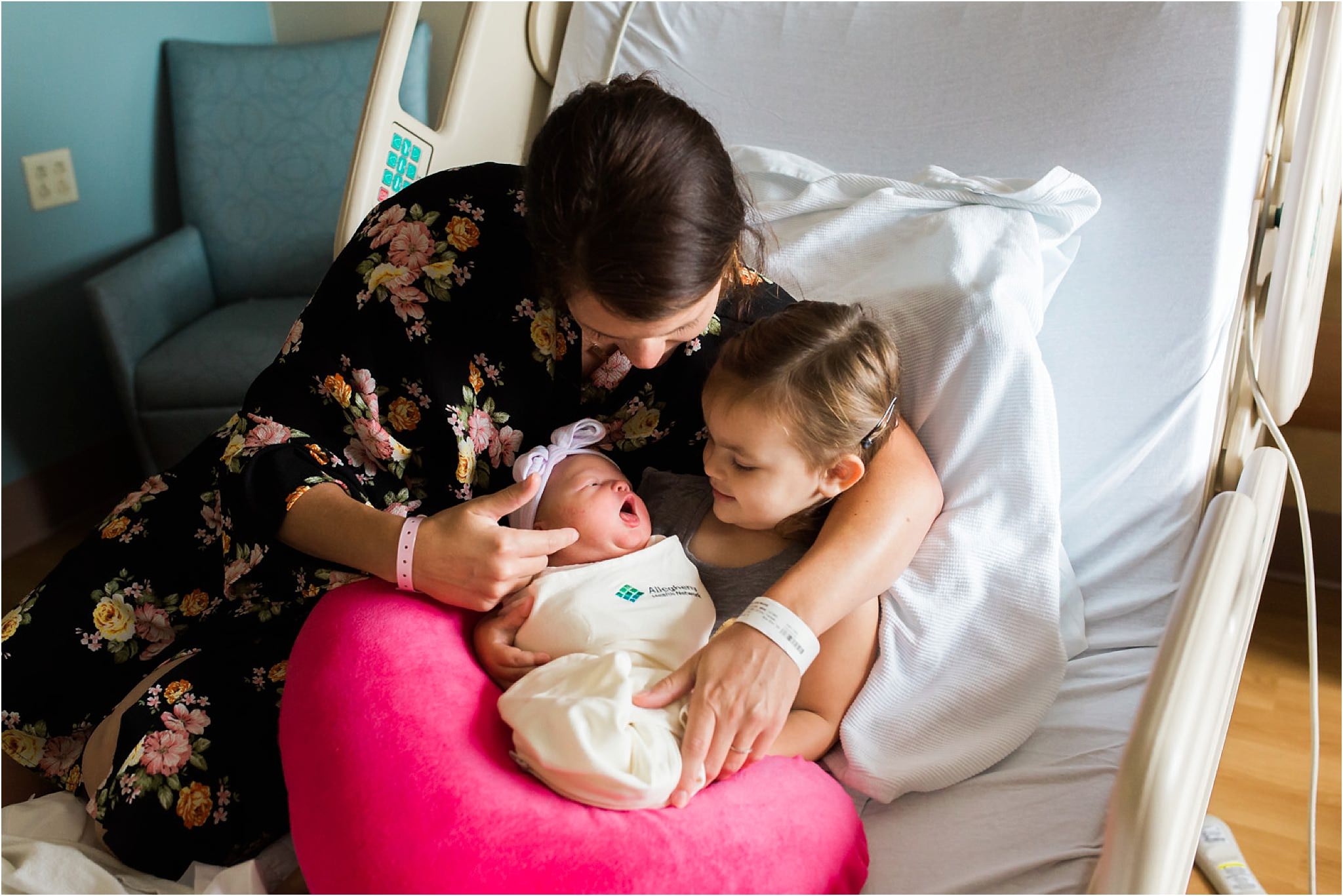 Our sweet girl is finally here, making my world more complete than I ever thought possible. Our hearts overflowed when we saw her for the first time and everyone that meets her agrees… she is a tiny replica of her big sister!
Our time in the hospital passed by in the blink of an eye. Adjusting to life as a family of four is where we are at right now. It's chaotic and messy and beautiful and… I LOVE IT.
Back soon with some images of baby girl settling into her new home (a shared room with her big sister… crazy, I know). Until sessions start back up again… I'll be busy loving on my new bundle of sweet baby girl (Miss Myra Jane), her big sister, and their daddy!!