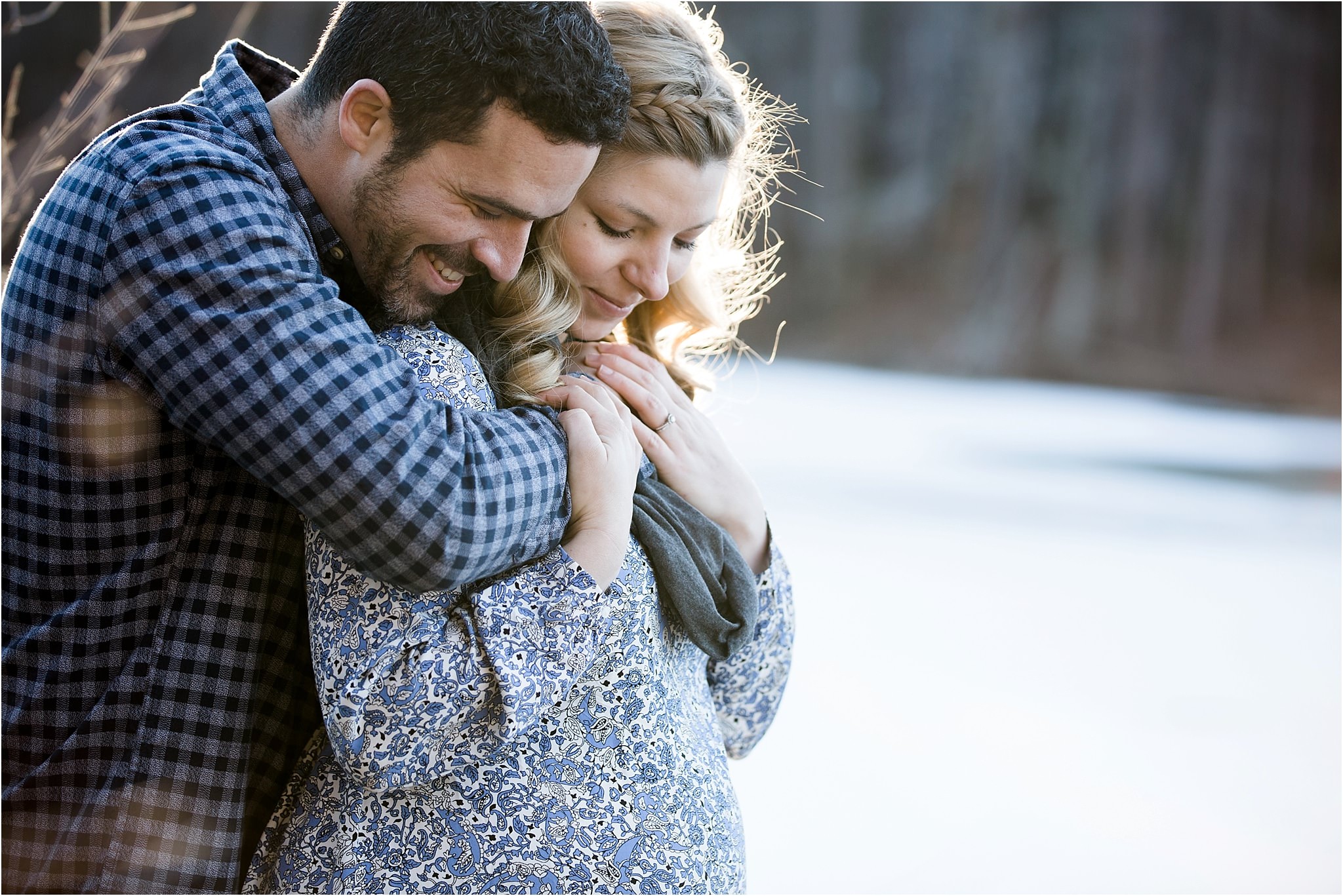 Wintery maternity has my heart. We all braved some really chilly temps to get this session in (and just in time)! Their handsome baby boy made his debut a little early – something mama and daddy were ready for. Guess I should rename this post to something like……. "Before they were THREE"! He's here and just so handsome. I CANNOT WAIT to get him in front of the camera during his in home newborn session.
Mama and daddy are such amazing people. They are the kind of people that made a 90 minute session in freezing cold feel toasty warm. When good people like that bring a sweet life into the world, it's just awesome. I am over the moon happy for the entire family.
Like I said… can't wait to show this little guy off in the coming months.