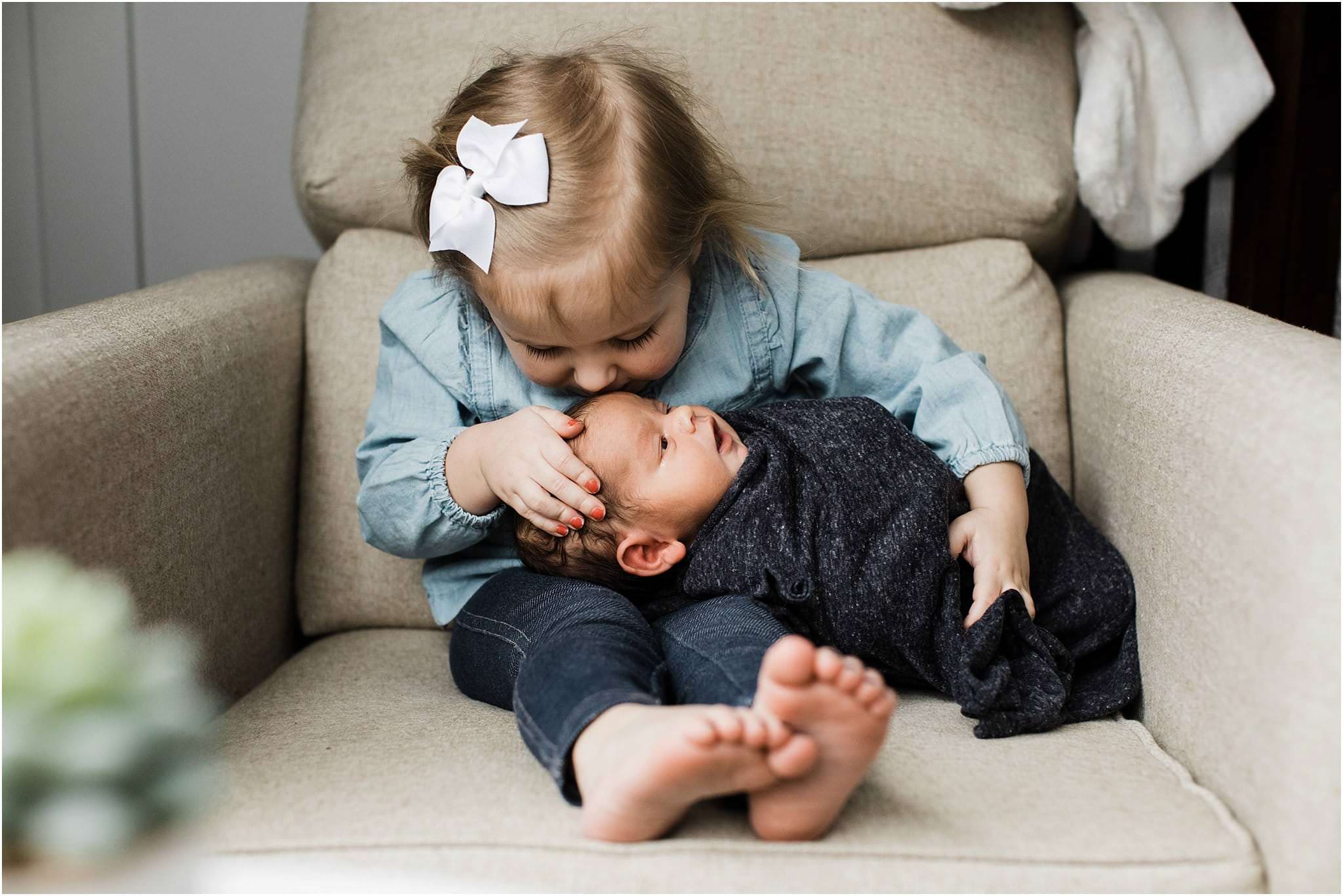 Big sister stole my heart a while back when we shot a Fall family session. She was just a chunky little ball of baby when we first met. Since then, I've photographed some adorable milestones for the family over the years, and they've all been so much fun. This one was no different. Love, laughter, style, and a BRAND NEW ADDITION!! Spoiler Alert: He's super cute.
Handsome baby Grayson makes four! He's perfect. Perfect baby everything and a perfect fit in this wonderful family. Grayson is laid back and adored by all – me included. He made this session so incredibly easy and enjoyable. I know what going from one to two was like (CRAZY at our house), so when I meet a 'second child' with his easy going personality, just a few weeks into life, I high five the parents! He made our time together easy… a true go with the flow kind of newborn!
Each and every single in home newborn session that I photograph is unique. From the decor, to the family, to the light, to the pets, and on and on… and you know what? I LOVE IT. I love walking into a home, just weeks after a family life changed in a BIG way, to document it. All of it.
Sister playing in her gorgeous room while mama finishes nursing…
Squishy cheeked and swaddled, sleeping baby in his crib…
Mama rocking her newest little love in the nursery…
Daddy's hands holding those baby toes…
Beautiful. Messy. Imperfect. Emotion filled moments. This is the *NEW* G Family.