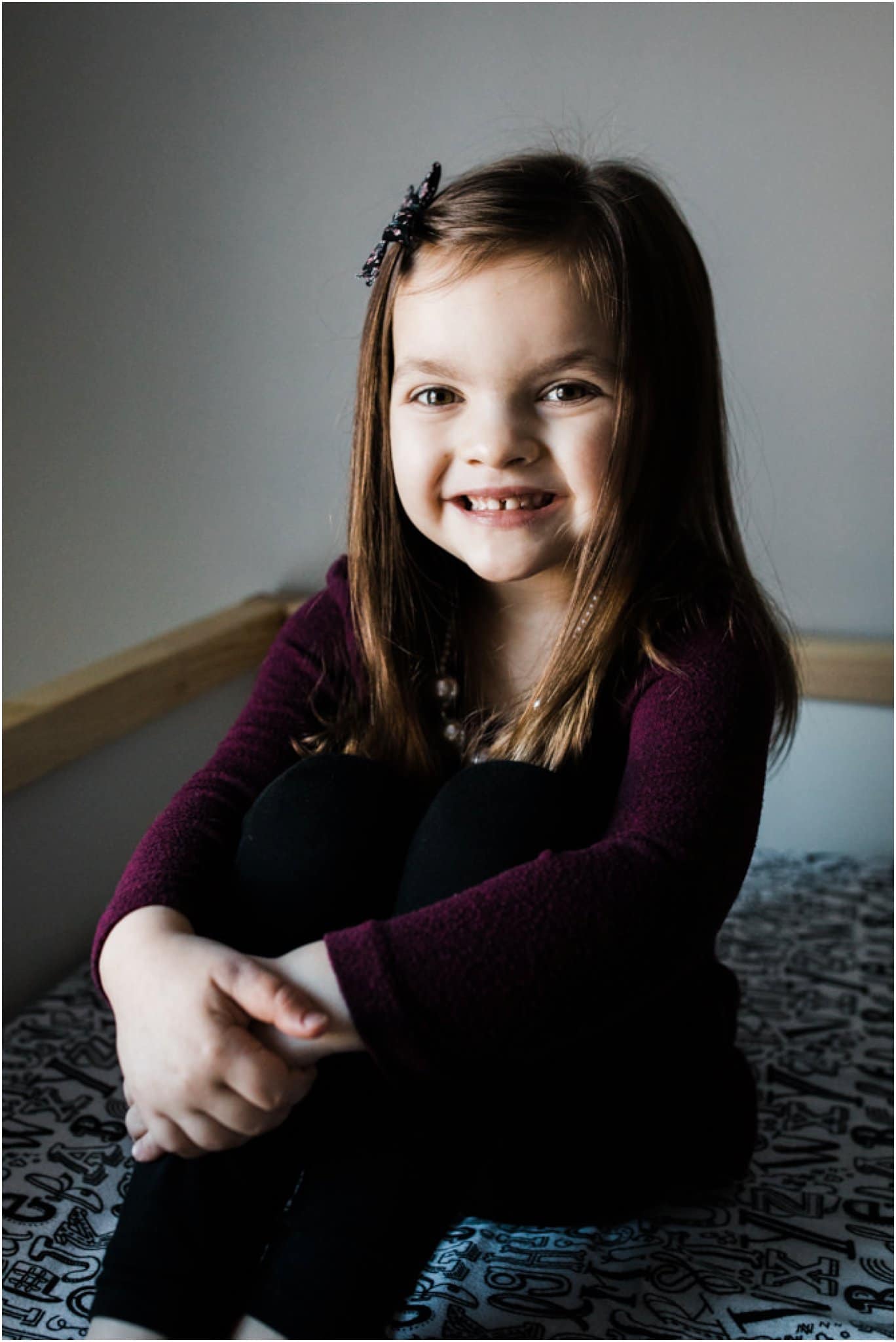 Four years old. This one stings a little. An overwhelmingly good and sad feeling, if I'm being completely honest. She's happy and healthy, so to focus on anything else is a waste of time, but I cannot get past these feelings as we get ready to celebrate her this weekend.
My baby is turning four. The baby fat is gone. She needs her daddy and me less and less every day. She won't stop growing. And we can't even believe some of the things that come out of her mouth. Her imagination is out of control in the best way. She's brilliant and kind. Incredibly sweet, with a heart of pure gold.
How can I be so extremely happy and proud of the little girl she has become, yet cling to a sliver of sadness knowing that my first born is not my baby  anymore? Having feelings like that, on opposite ends of the spectrum, coexisting has been a constant throughout my motherhood journey. So maybe other moms beat themselves up a little too, when all of the amazing emotions rush to the surface but sadness creeps in to remind you that time goes by too fast. It can't just be me, right?
This past year was HUGE for her. She started preschool, made some new friends, is an absolute sponge, and sometimes acts like a teenager (talks like one too). She truly changed in big and wonderful ways.
Each year goes by faster than the last. Change comes, ready or not. And I'm vowing to find was to slow it all down for us all whenever possible.
Happy Birthday, sweet girl. You are loved, so very much. Sto lat.