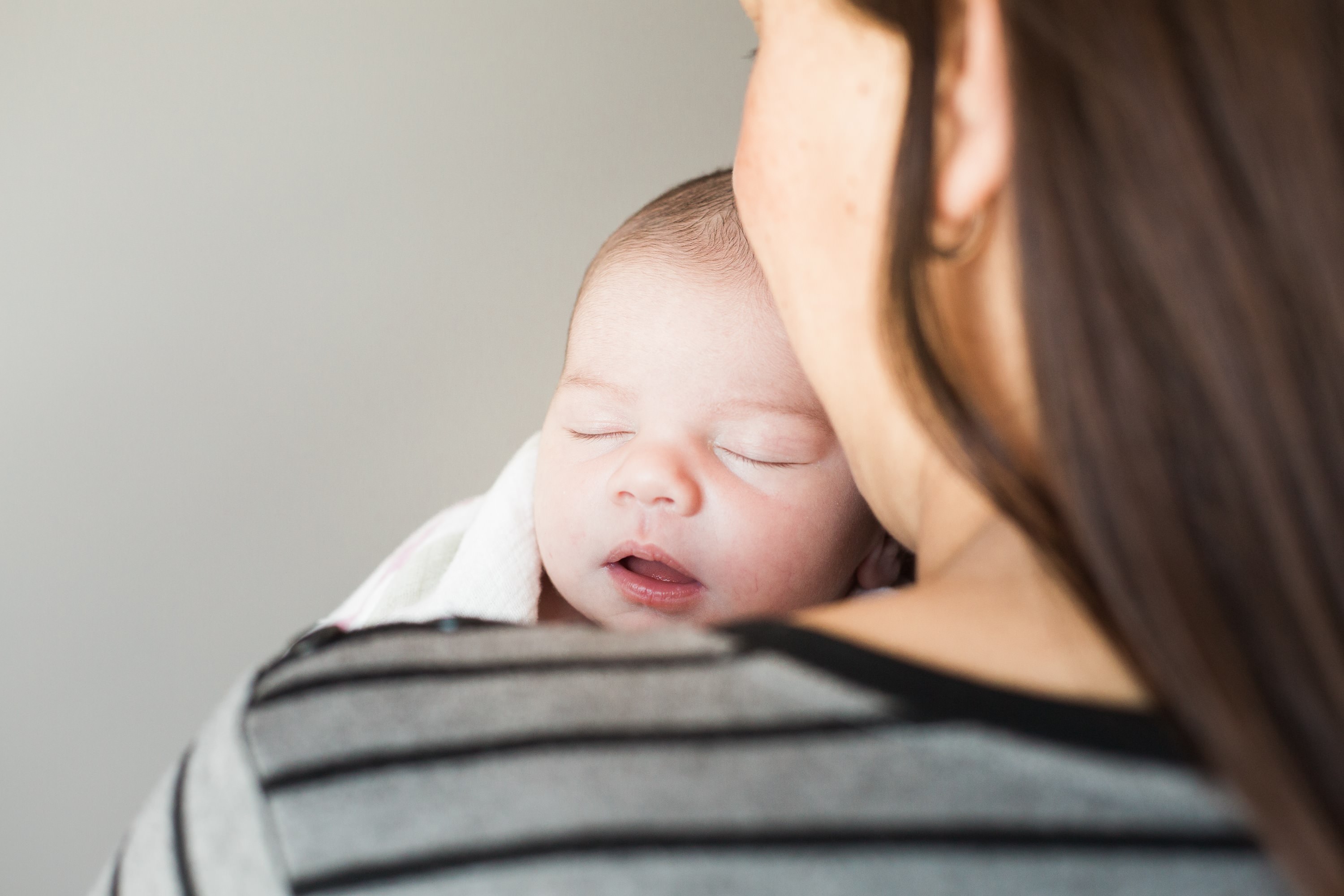 Growing families, new sisters, guard dogs and parents so in love with the life that they have made… I am documenting these things and feeling really lucky right about now… seriously, pinch me! I know I say it a lot, but this job has allowed me to meet some of the best families in Pittsburgh.
It's clear that sweet Jolene Marie is growing into a family that will protect her forever and ever. Mom, dad, Ella (my assistant/the new big sister), and Ruby (family weimaraner, aka the "first child")… they all love their newest addition so much. How could you not… baby girl is perfect! She has managed to make an already awesome family that much better and I enjoyed every second that I spent in their home.
Big sister was a ball of energy during my visit.  She got to go outside and play when we finished up inside and her excitement was just adorable. You know that Frozen snowman song?? I was totally singing it to her while snapped away, taking pointers on how to build a little Olaf!!