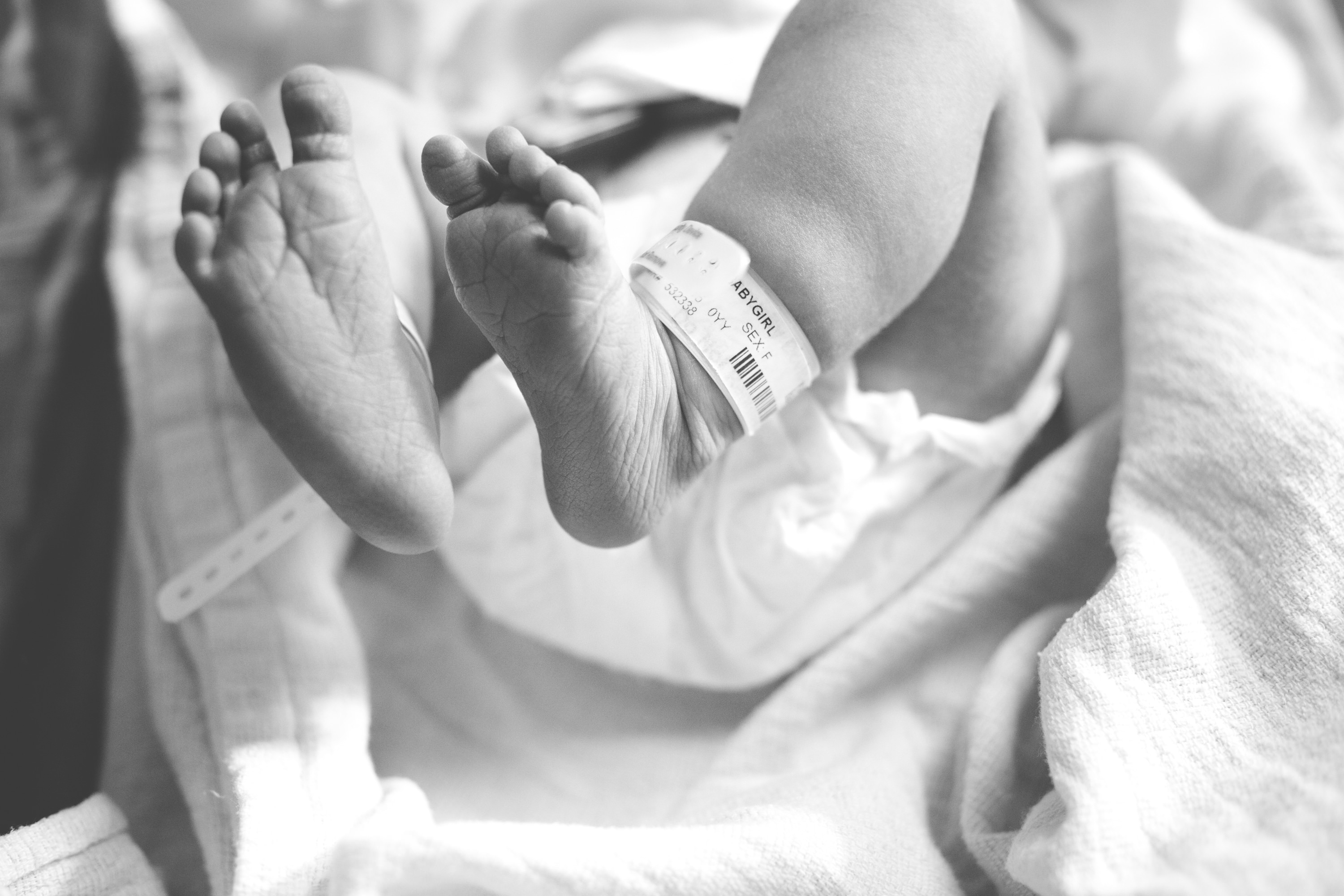 The love that these first time parents have for their baby is the kind that when you see it, you tear up just a little on the inside. Two really great people, brought a little girl into this world and their lives instantly became better, more complete, just because she is here. And it's not just their world that is better… ours is too because they are ready to raise a respectful daughter, while loving her unconditionally.
Mom and dad are so awesome (and not just because I consider them dear friends)! I got to photograph mom around 30 weeks into her pregnancy, in the hours after baby girl arrived – while still in the hospital – and then again in their first few days at home.  Every time she jumped in front of the camera, she just looked like she was meant for this – meant to be a mom.  And then there is her partner in this journey.  The dad of all dads.  He is smitten with his new girl and has a way of just melting your heart when he is within reach of her.  He has crafted a nursery playlist on his iPhone for when it's just the two of them, that might make you ball your eyes out… T.Swift – Never Grow Up, K. Chesney – Don't Blink, etc… happy tears of course. Mom told me that she lost it just listening from the kitchen to the baby monitor as those songs played for the first time while he rocked her to sleep.
Addison, AKA – Addy (um, how cute?!) has a big personality already and was WIDE AWAKE from start to finish.  We all loved that she was so alert and quite entertaining. She was actively participating in her session!!
Sweet Addy changed this happy couple in all the best of ways.  Don't little ones have a way with that?!