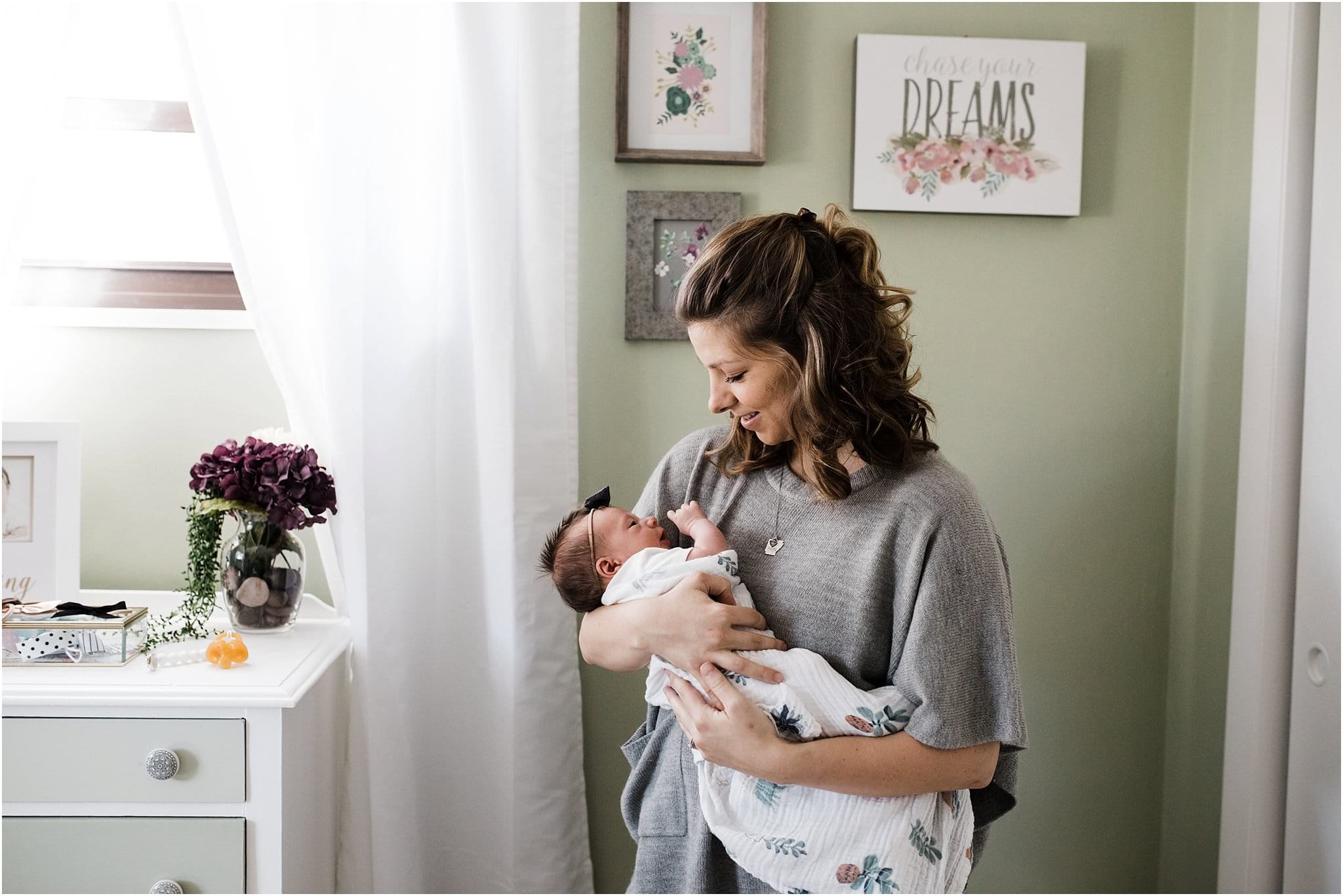 It doesn't get any better than this. Well – it will in January 2018, when their daddy comes home for a second, more complete in home newborn session. But right now – ahh this is the best. This session is so special. Sweet and perfect Amelia is the brand new addition to a family that I absolutely adore. I've watched them grow over time and change in all the best ways.
They joined the chaos club that I like to refer to as "2 under 4" and are tackling it like such pros. Big brother is handling all of the change like a champion. He LOVES his baby sister in cute, snuggly, crazy ways. It's all there in their gallery – the sweet, the quiet, the loud laughs and the can't sit still. Cuddled up on the bed, bouncing around in a crib, rocking in the nursery chair… they make is all look so good.
A floral and green nursery that mama brought to life was a dream to shoot. (She's one of those fantastic women who can create a board on Pinterest and not have it flop – unlike yours truly!) It's home sweet home for her little miss and it all just fits!
—–
How fortunate are we to have families like this? By we, I mean you and I… sitting here, reading this, while their family isn't together because daddy's busy doing his part to protect us. All while mama delivers and brings their second child home, holding it all together (with a little help from Grandma) until he gets back. Think about that. Thank these families every single chance you get. They earn it.
She's here! She's beautiful! She's loved from near and far.
Until daddy comes home and wraps his arms around them all…