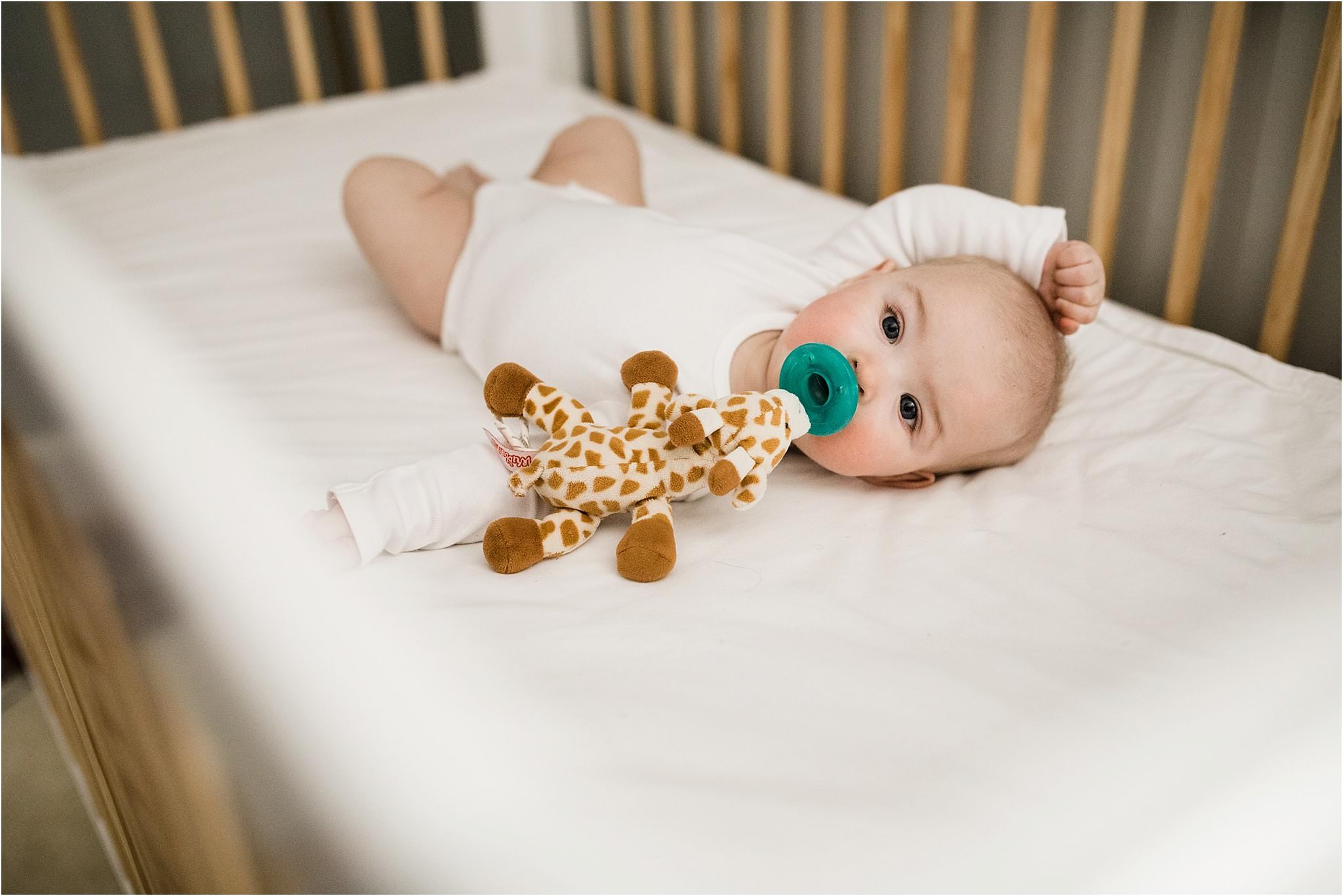 So very much change occurs between an in home newborn session and a 'first birthday' family session. Baby rolls appear, milestones come and go, little personalities grow BIG. I know that rapid change firsthand as a mother of two, and I noticed a spike in clients requesting to document those "in-between" months. Are they worthy of another full family session – of course – but it's not always necessary. New for 2018, I've added a Milestone Mini Session option for clients who know just how important it will be to remember their favorite things about the months that quickly pass in that blur of a first year.
Lily's parents are obsessing over her current six month stage. I spent about 30 minutes with them and well… me too!  The chunk, the eyes, the (best ever) smile. What's not to love about a little girl that lights up the room.
Her newborn session was such a good one!! It was made of natural moments from their early days at home. Watching her grow in front of my camera, what a complete honor for me. I'm so thankful for her amazing parents.
Because six months, nine months, sitting up, and taking those first unassisted steps are all HUGE for a family… here's a look at what a Milestone Mini Session can look like. (At home, of course because it's still practically Winter in Pittsburgh!!)
Sweet Lily, I can't wait to see the wonderful ways you grow before that first birthday rolls around. To your parents: don't blink.