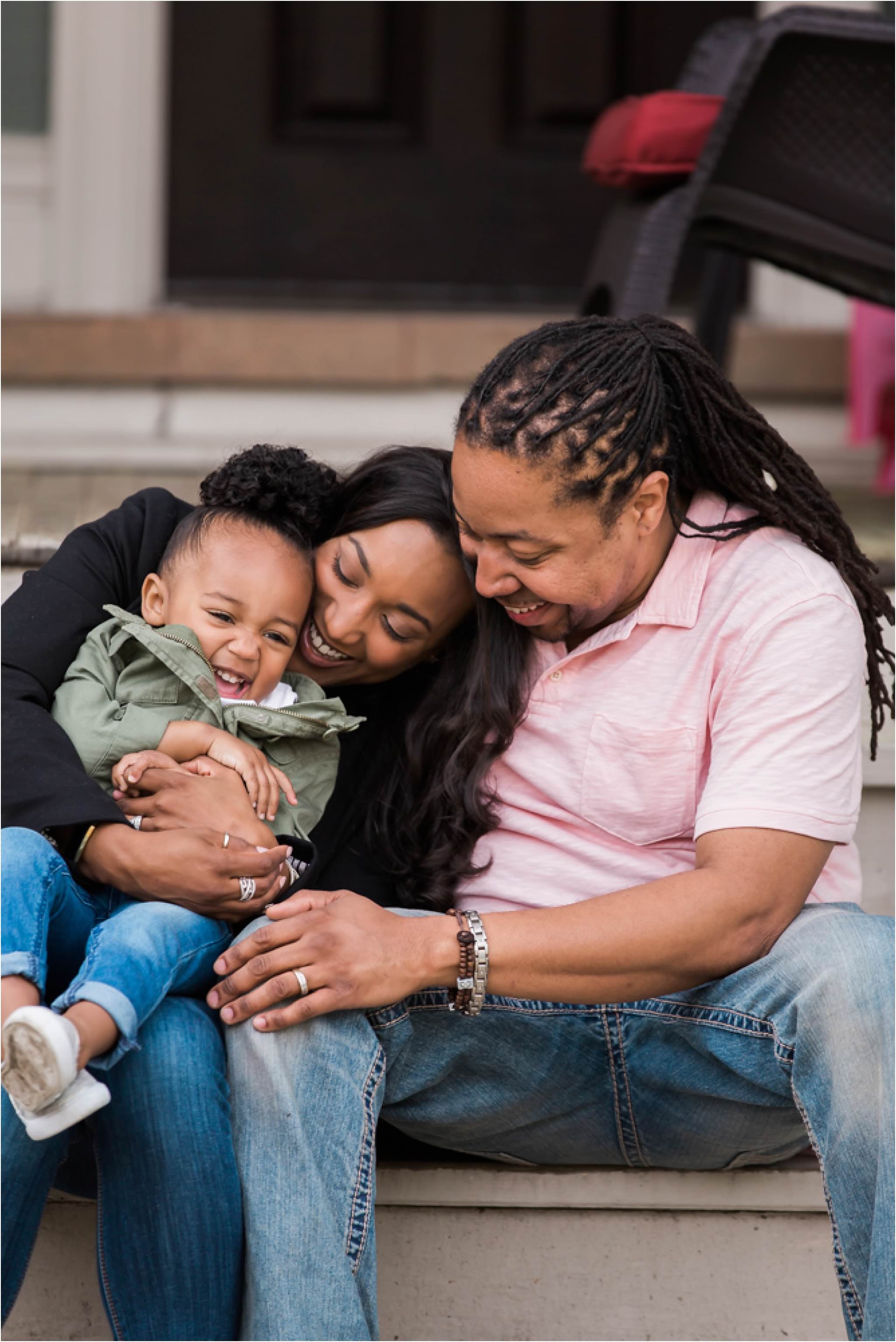 I could hear the Trolls soundtrack coming from inside as I walked the sidewalk leading to their home and the biggest smile came across my face. (That soundtrack is a regular in our house, so I couldn't wait to see another little bopping around to those stuck-in-your-head-all-day songs!) Miss Alani's mama told me all about mornings at their place. Mornings are for dancing with daddy. This is what I walked through the front door to find and I can't even begin to tell you how much I loved this session… start to finish.
Grandparents, leftover balloons, and stuffed animals were all still in the house after a Mickey Mouse Clubhouse 2nd birthday party, for Miss Alani. These made for perfect accessories to her in home session!! We played in her room for a while and everyone showed off some serious dance moves! (FYI, have no dance moves, but I'm always willing to make a fool of myself to get a good laugh out of a client!!) Then it was outside for Alani's favorite pastime. Front porch bubble blowing and a walk to the park down her city street.
This amazing, wonderful, energetic, fabulous family. I adored them the moment that I met them almost two years ago… and this follow up to that in-home newborn session made me love them even more. They are the kind of people I feel lucky to know. Little Miss Alani hit the awesome parent lotto and the apple didn't fall far from the tree. She's a perfect little beauty with a BIG personality. The best!