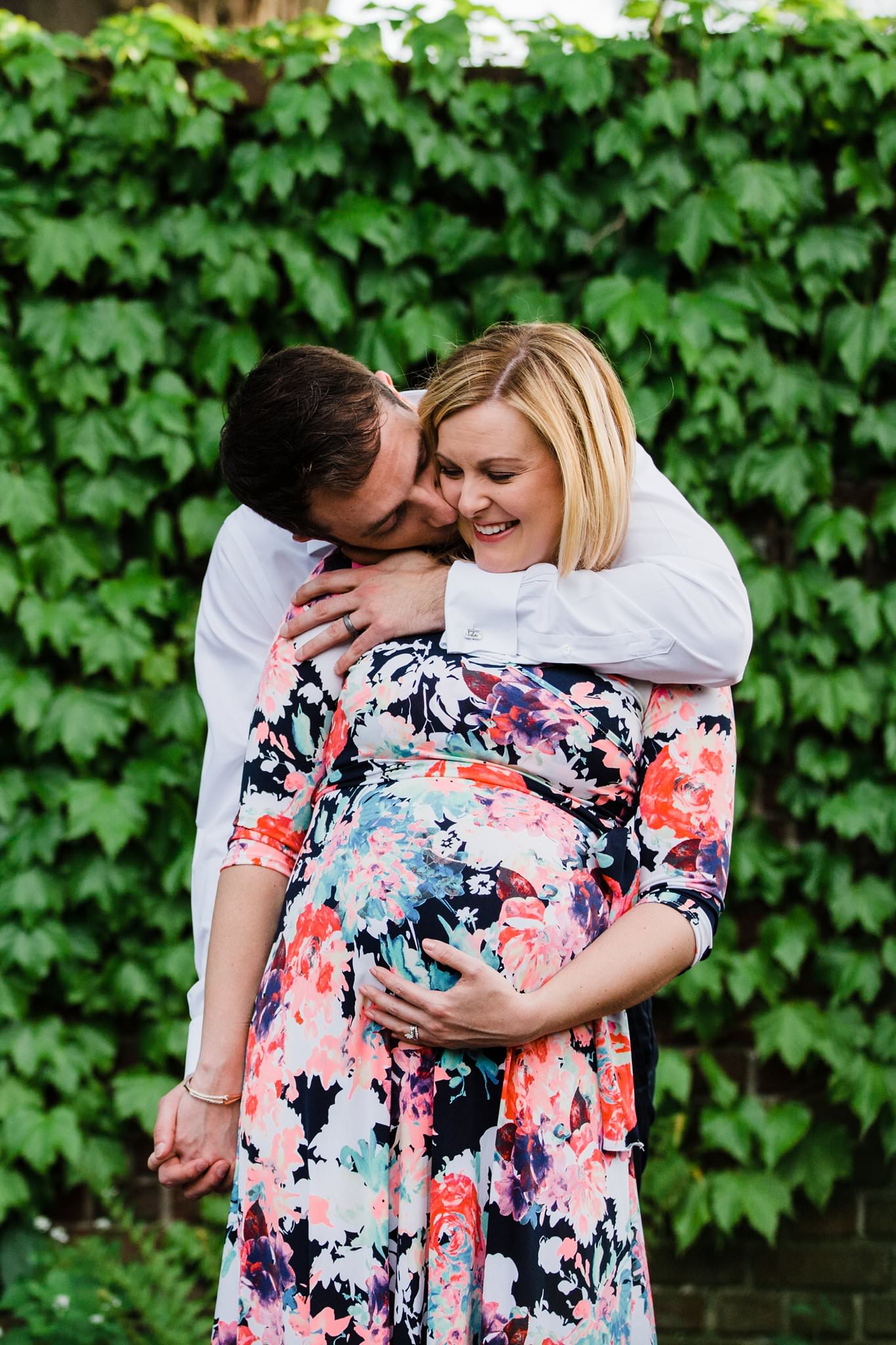 So often when I arrive early (always early… I have a fear of being late) to a maternity session, I have a few minutes to reflect on my own pregnancies. Rough stuff, for those of you who don't know my stories, and as a result, I did not adequately document those months. This is a bit of a regret for me… another blog post, for another time though. I prep my gear and think about how important the next 45-60ish minutes are for the people that I'm about to meet. Put my sickness and complications aside and I remember all of the other emotions that go hand in hand with carrying a life and growing a family. So I get that documenting it is a huge responsibility. Their lives are about to change. In so many ways life already has and these two… THEY ARE READY.
Our time spent together was filled with smiles, excitement, quiet, anticipation, laughter, wonder, love…
Just a warm Spring evening at a beautiful garden with a couple of soon to be parents. It was perfect.
I cannot wait to meet their baby boy!