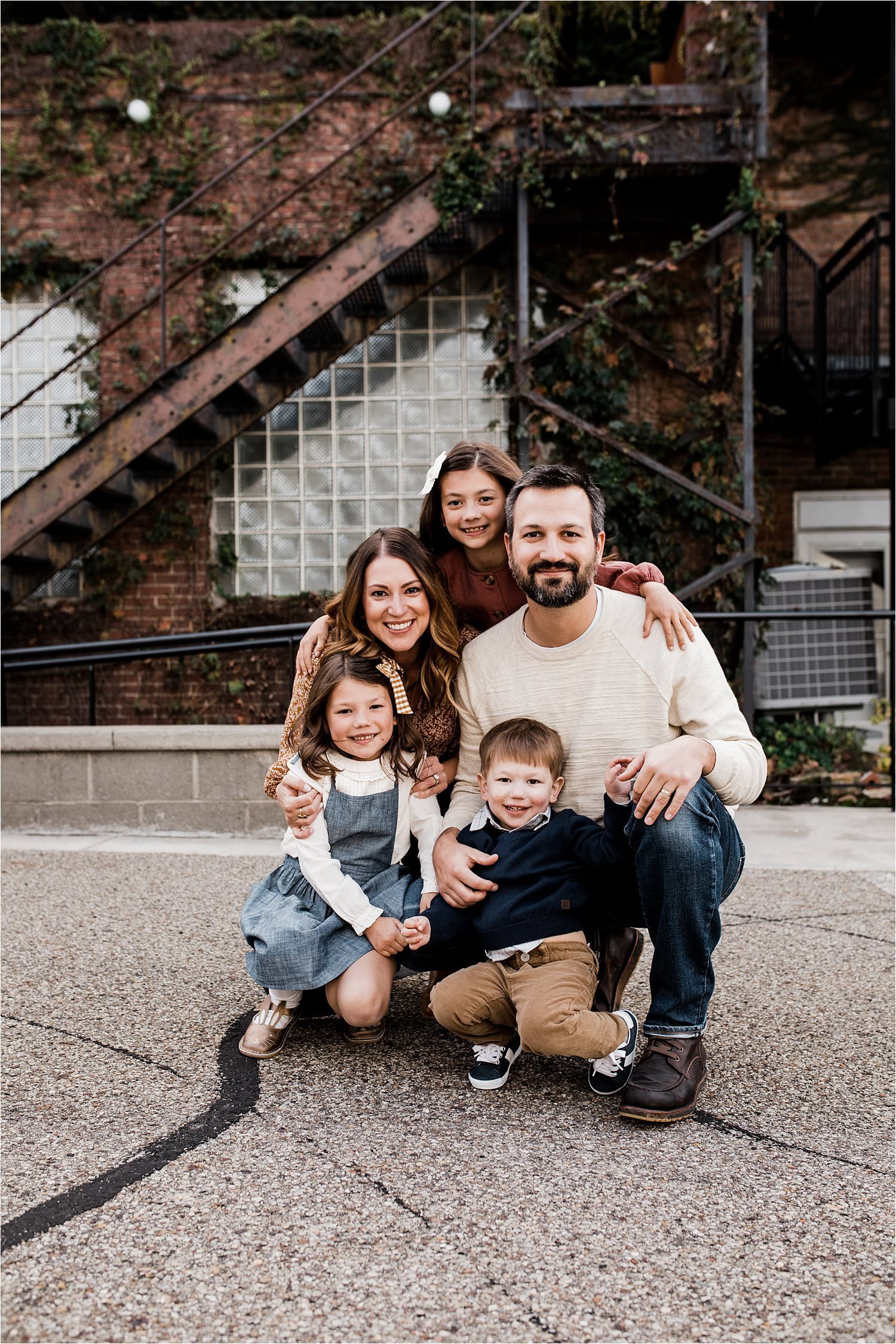 Being photographed isn't something parents and children do on a daily basis. It can take time for anyone to get comfortable in front of a camera. I believe that it is my job to put families at ease, especially the first time around. I'll admit, sometimes its more difficult for families to get comfortable with a camera around (I'm really hoping that doesn't sound awful, because I'm just being honest!) I don't mind the work at all, and know how important comfort is to a final gallery. Letting your guard down, to truly enjoy some time snuggled up with your family produces meaningful images. I'm here to help along the way, but it's up to my subjects to relax and trust that I'm going to capture all of the love and joy that lives in whatever stage of life they find themselves!
The family in this post makes it easy. They show up and act as if I'm not even there, taking the bit of direction that I give, to focus on letting authentic moments happen while they explore and interact with each other. This 100% helps me deliver. LET GO and BE PRESENT. They don't get bent out of shape when baby brother decides to take off running. They laugh and let it happen before chasing after him which feels like a game - which leads to FUN. (Okay, it also leads to a cardio workout for parents... but there is FUN in that kind of chaos, if you kick back and let it come to life during a session!) If you loosen up and focus on holding, laughing with, kissing, dancing, and yes even chasing your babies... the end result is a true look at this stage. And it's freaking incredible.
My love and appreciation for this truly amazing family grows each time they allow me to work with them. This time around we found ourselves exploring Sewickley Village before heading to the Fern Hollow Nature Center. Side note: Can we all just bow down to this mama?! She did it again... nailing a coordinated family wardrobe and collaborating with me on perfect locations!
Good things happen when sessions end with Ice Cream. Special thanks Sewickley Confectionery for the delicious end to another amazing session with an extremely special family!