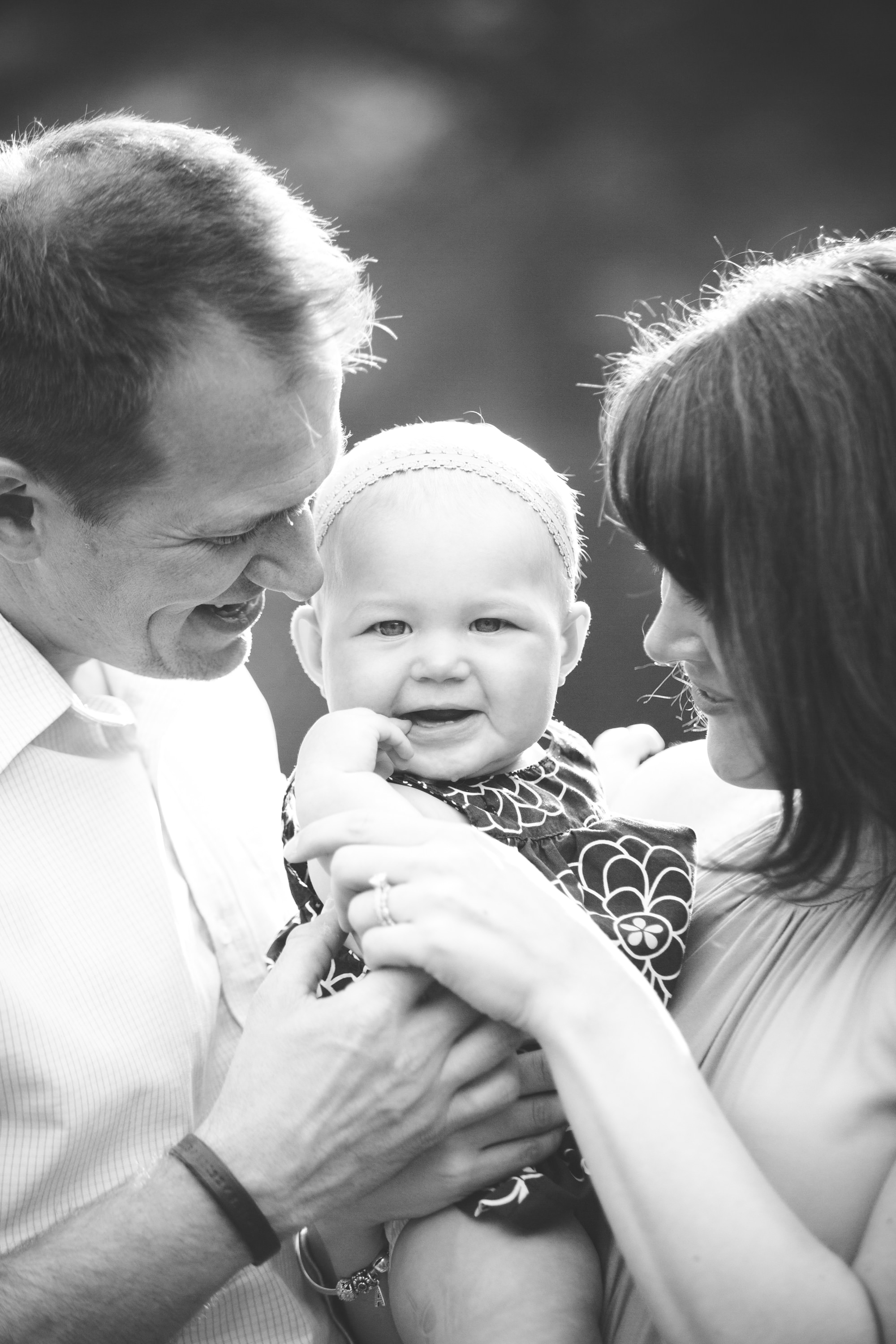 I met sweet baby Addison when she was just a day old. I might have cried when I walked into their hospital room, seeing dear friends as parents for the first time. Their hospital session was a dream, followed up by their in-home newborn session – also a dream. I wasn't shocked when I found myself absolutely loving their 6 month family gallery. Photographing families in love… yep. I love my job.
Addison. I could just squeeze this little girl for days. Sweet as could be, she has a way of forcing you to think to yourself or say out loud (way too often), "awwwww". The faces, noises, chunky baby feet, legs, arms, cheeks… I could go on and on drooling over what everyone adores about this little lady but her personality steals the show!
Whatever you're doing mom and dad… keep at it! Your sweet girl is perfect and the way you love her is just amazing.