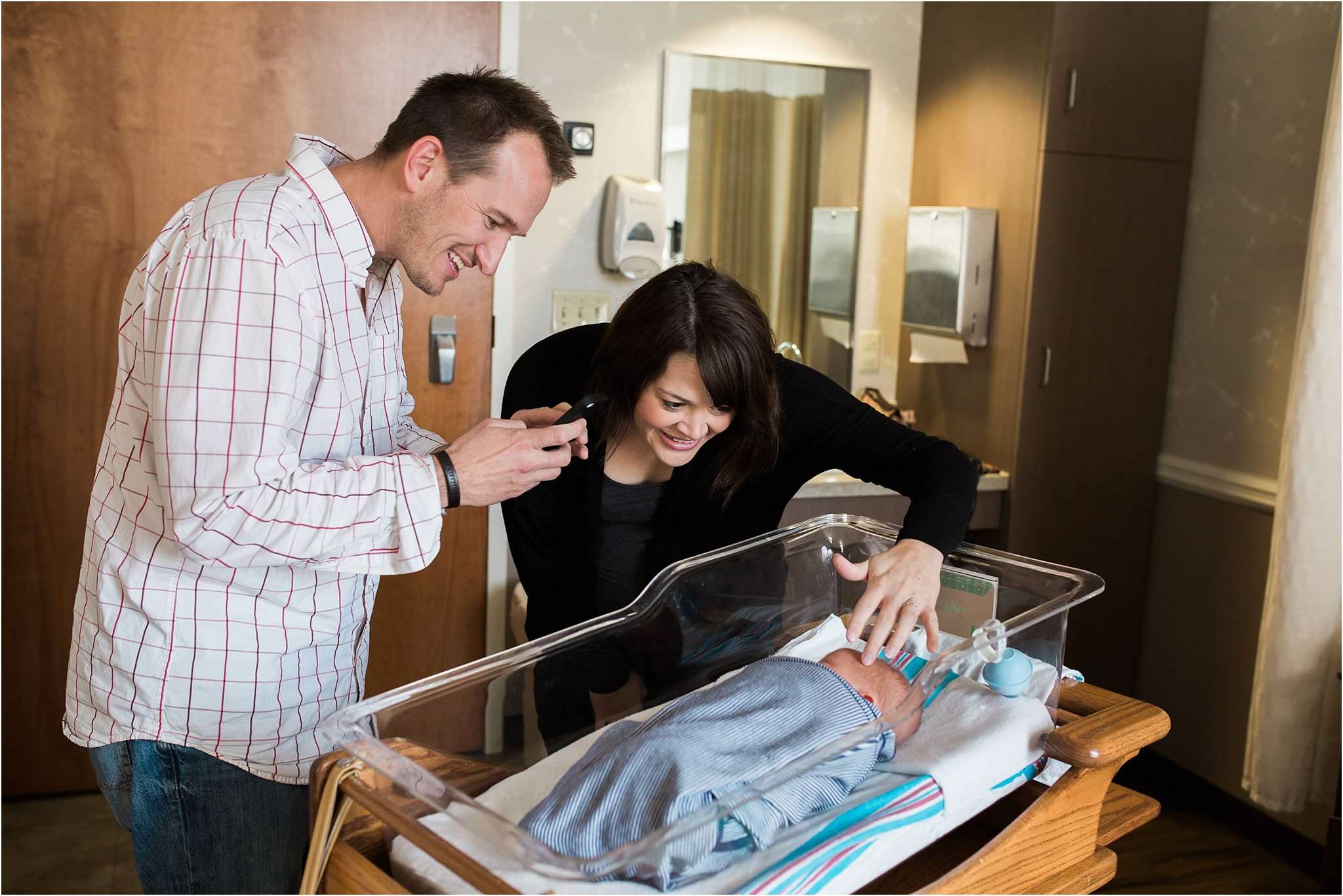 He's here, you guys!! Baby Colton, the ultra cute miracle baby being loved on in this blog post, was just about 24 hours old when I first laid eyes on him. Cue a few happy tears from this photog upon entering that hospital room. (Hey, I legit cried when I met his big sister for the first time… so I call my contained excitement an improvement.)
I'm just so completely happy for this incredible and loving family. Their little dude is an addition they so desperately wanted and now that he is here – hearts are filled with more love than they probably imagined possible.
These quiet moments at the hospital are everything because fast forward another 24 hours (and in a future blog post when I introduce big sister) there is loud love and newborn snuggle on display in their gorgeous new home… and since second children seem to sleep through anything… it's a perfect combo, looking so good on them! Can't wait to share more of this family of FOUR!!!