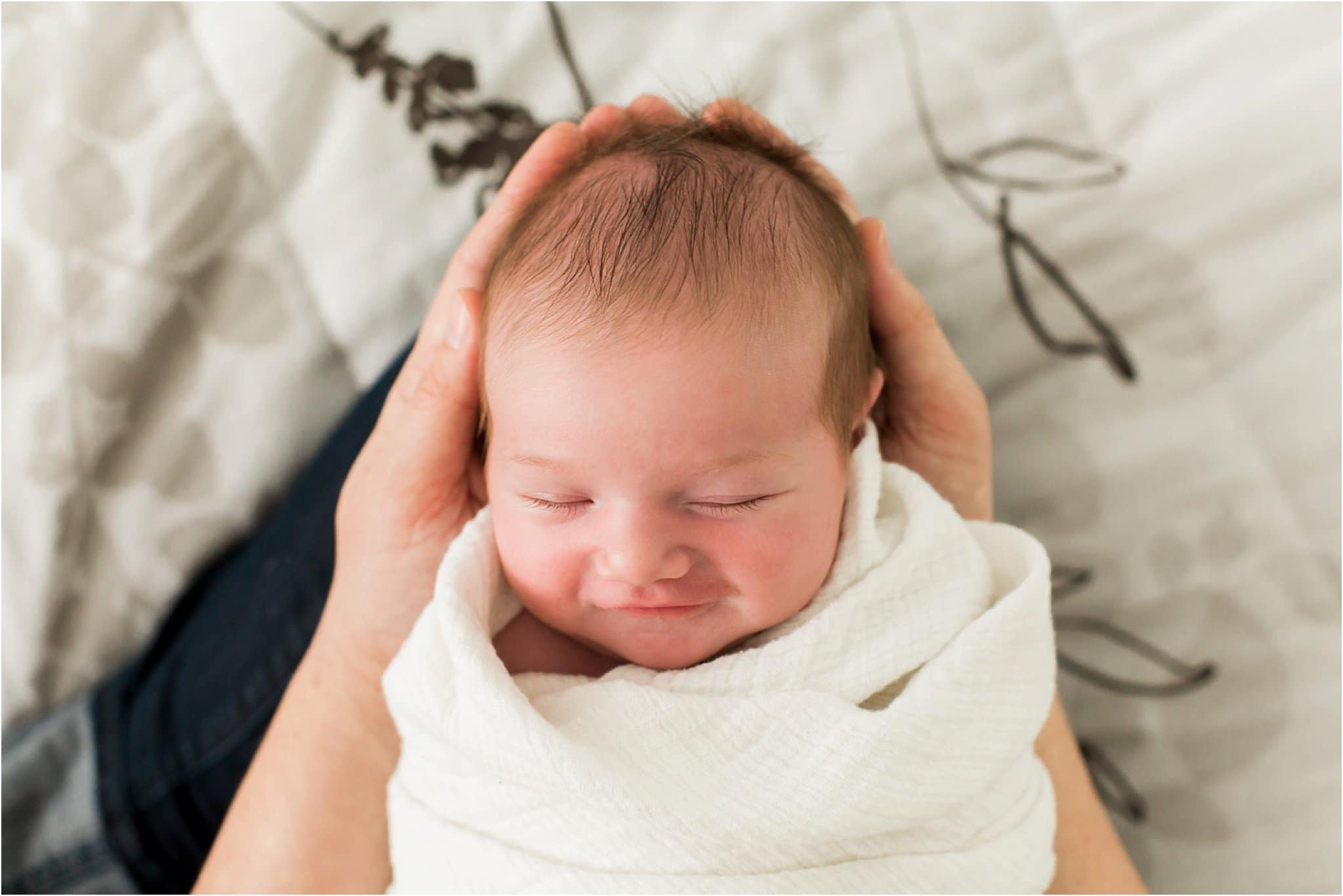 My heart adores this sweet family and their brand new leading lady. She's perfect. PERFECT. PERFECT. PERFECT. Her January in home newborn session was all about soaking up peaceful moments as she connected with her loving parents and furry siblings.
Her mama and I (like a lot of my clients!!) are Facebook friends so I get to see her smiling, precious face pop up in my news feed now and again. Love that I get to follow along as 'my newborns' grow!
Meet Baby Cecelia. She is the most loved little thing.