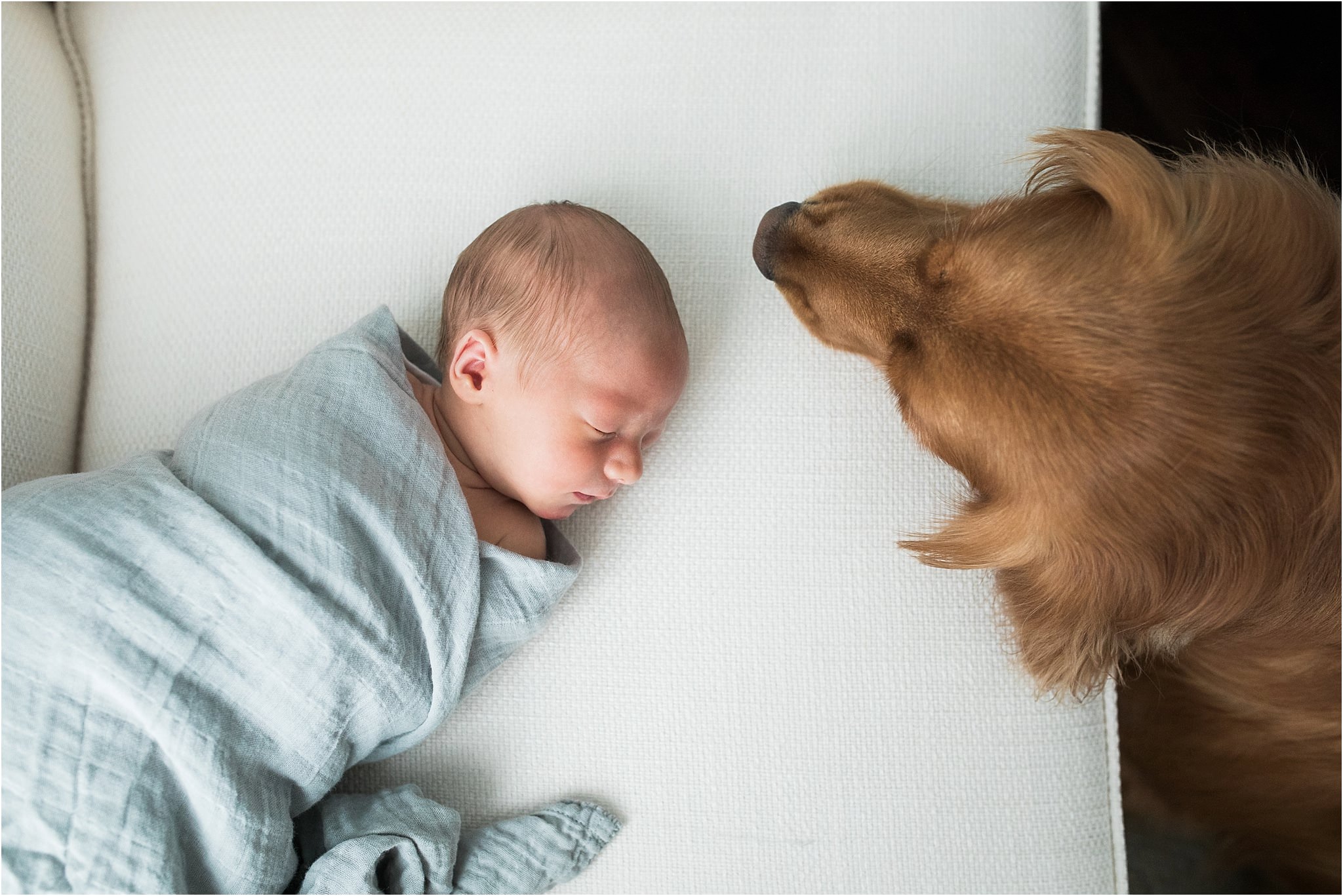 They were a (multiple) client referral. My ultimate compliment. They are friends with friends/clients of mine and are all around good people—my favorite kind!! So when their baby boy made his debut, I was honored to capture all of that laid back, brand new love!
Baby boy is a dream. Total dream, when I was there. I'm sure he has kept his parents up a few nights since we shot, but when I was there he was on his very best behavior. Perhaps grandma being there was part of it. Grandmas have that power don't they?! I love to get images with generations loving on the other.
Their neutral light filled nursery was a perfect spot to keep the focus on their perfect addition. He only had to compete with his four legged older siblings for attention from me. All three of their babies stole my heart.
Dogs + babies = my thing!!!
Enjoy your very first Christmas together W Family. It's sure to be a favorite!