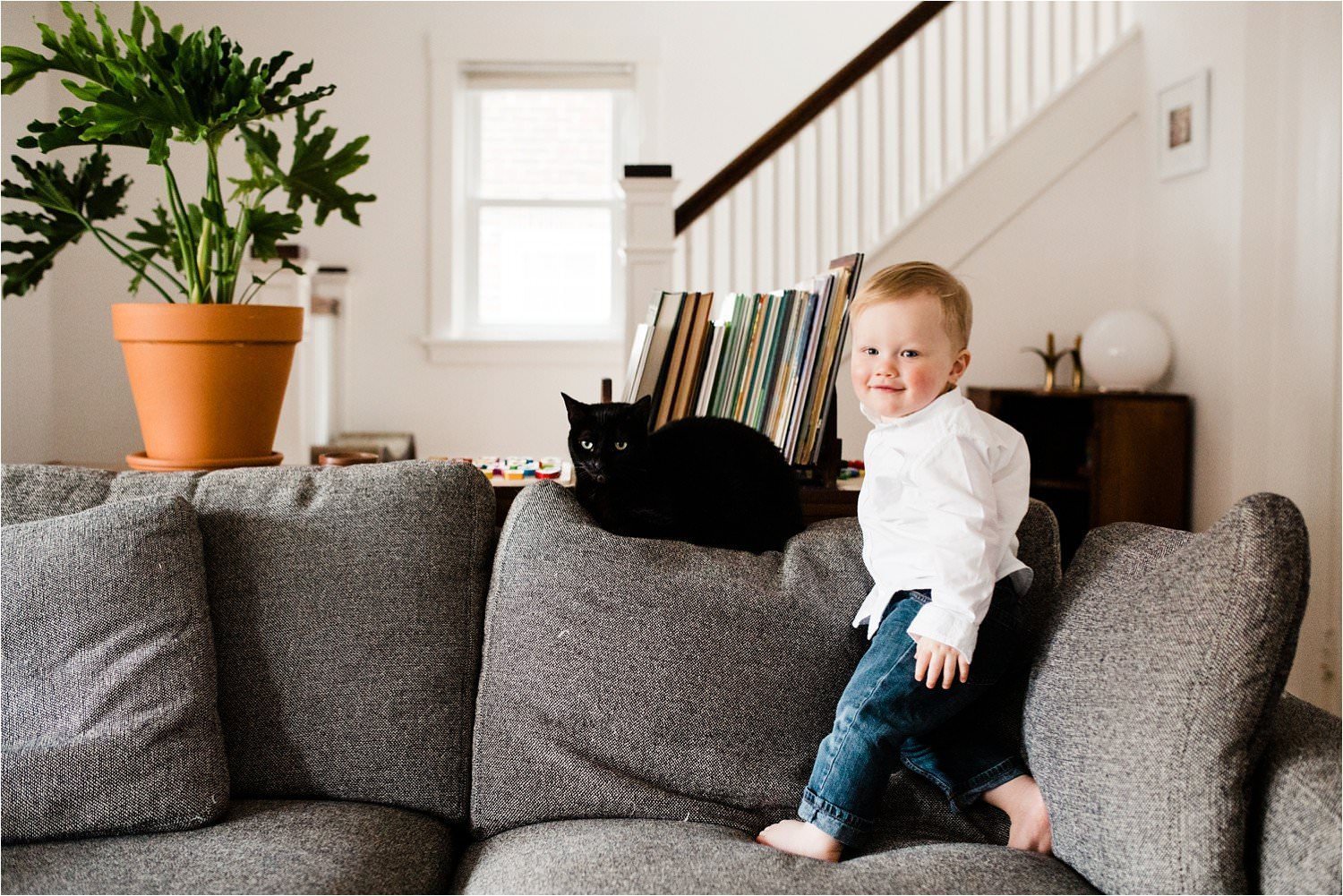 Relaxed and natural. Laid back and enjoyable. No pressure to be anything but family. They should all feel this good! Every single session - that's my hope for everyone that jumps in front of me and my camera!
Regardless of where your family photo session happens, remember what it's all about. Remember why you asked me to photograph your family in the first place. It's about remembering this time, when they were precisely that little.
These parents reached out after the blur of the first year with their little guy wore off. They let me know that they didn't have professional photos taken in that first year and felt like it was time because they saw all the change happening and wanted to remember it - with them in the memories.
We bounced from room to room, letting their little guy decide where things went, which looked like this:
chase cats
play
read books on parents laps
cook in the kitchen
belly laugh, because parents love to tickle
play
snack on an apple
snuggle parents
eat lunch
I walked out the door and knew this was going to be such an awesome gallery. The images are them. All them. And that makes them perfect!
Cheers to theses memories bringing massive smiles and fond thoughts many, meany years down their roads.