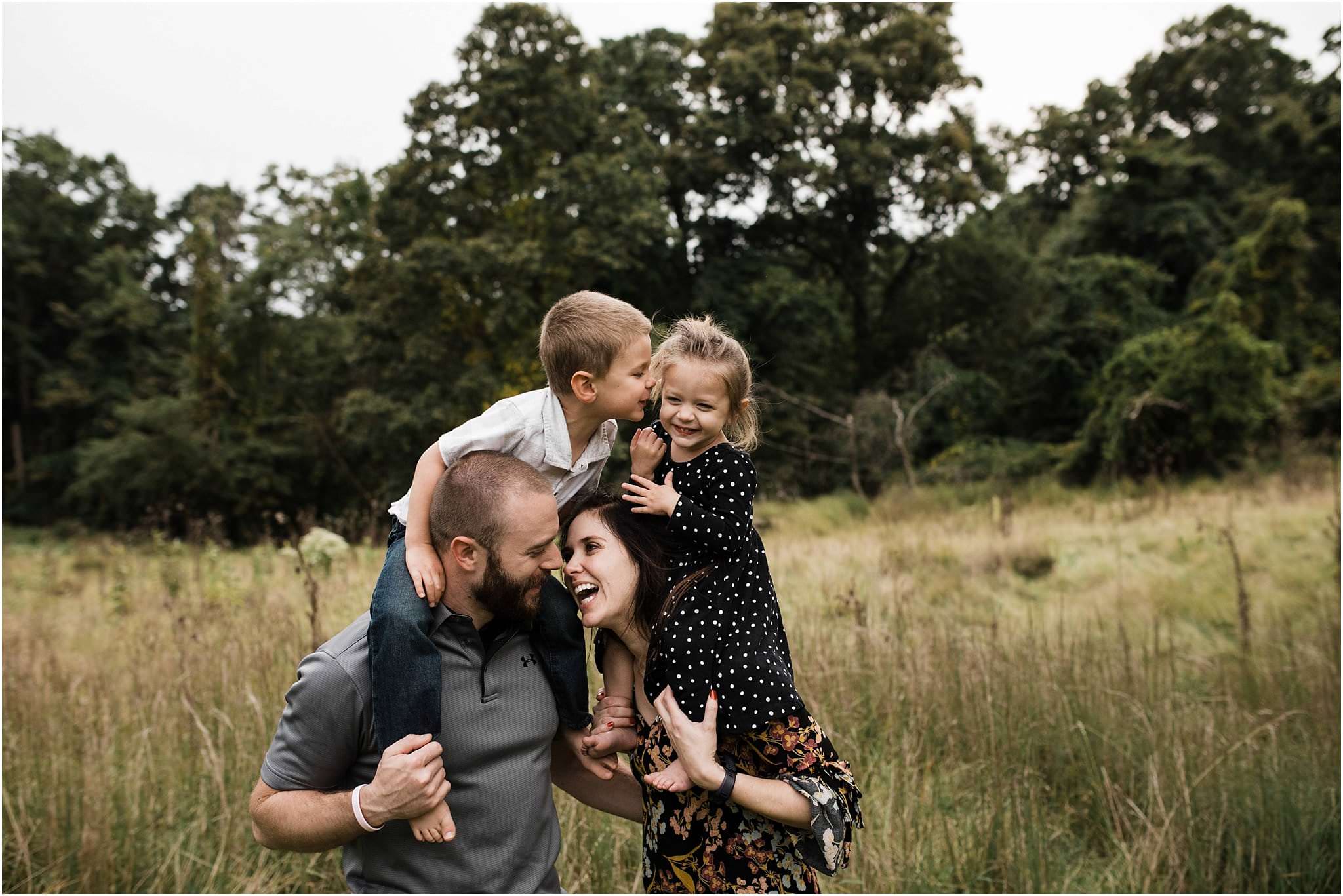 Pure joy and a laid back love. That's what you'll get from them. Start to finish they served up honest, real, and natural interactions that tug at all of the emotion. They snacked on SUGAR, made silly faces, and hugged hard. Peek-a-boo was played on more than one occasion. We looked for deer, played tag, and the list goes on…

In case anyone is wondering… nothing beats when families show up ready to simply enjoy some time snuggled up to each other.
Fun photographs so beautifully!
North Park in Wexford was their perfect backdrop on a warm late Summer (so close to Fall) evening. These children and their gorgeous, shining personalities are amazing. They are full of energy and kindness.
Awesome parents, raising awesome humans. This is them: