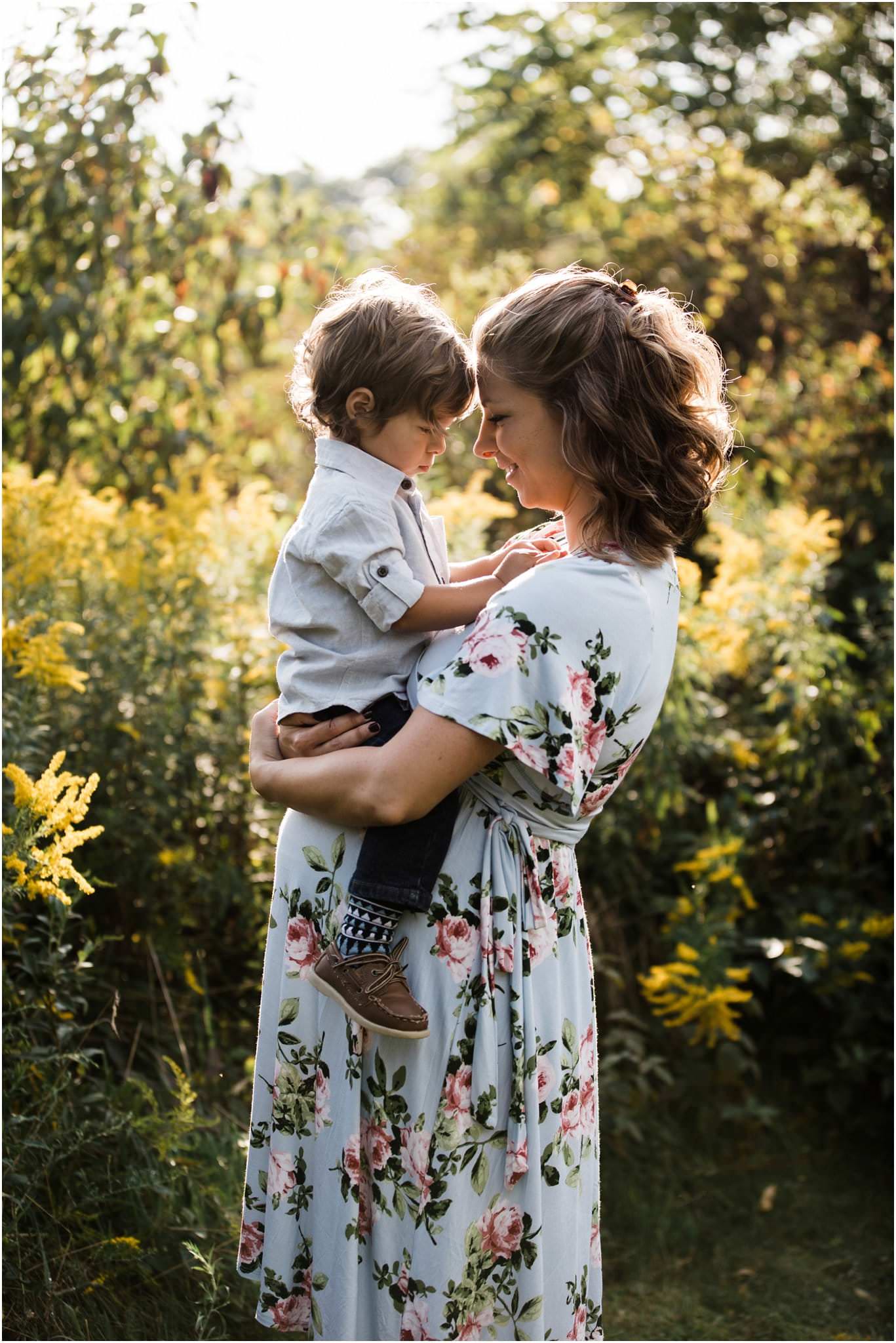 She's one of those mothers. I look at her and all I see is strength and optimism. It's been my absolute honor, documenting her first baby bump and handsome first born, and last Fall. All of the times she's corralled her guys in front of my camera to document a new stage of life have been so much fun. And here we are, at another new and exciting chapter for them. She's carrying (in a glowing, gorgeous way) a baby girl to add to the family. And we are all so completely excited.
Dad is in the military. He's serving now, so take a second to say a little prayer and THANK HIM. (Find ways to thank all of the men and women taking time away from their own families to protect us. They earn it, every single day.) He loves his family, that you can see. He keeps them laughing, hysterical laughing all the time. It's so awesome to witness first hand. Seeing him with a little girl will be new and I already know – completely adorable.
Their baby boy is growing fast. Hair, a smile, and eyes that will make your heart melt. Seeing him in his first weeks of life and looking at him now… I can't get over it. He's about to be a big brother and I think it's going to be his best look yet!
We all met up at Succop Nature Park on a beautiful Sunday afternoon to shoot. We wandered trails and almost managed to keep up with the little guy. (I've decided that keeping up with endless toddler energy is my cardio, ha!) The perfectly real family moments that they deliver, paired with the dreamy early evening light, in this location made for such a great family-maternity session.
I simply cannot wait to meet their little lady on the way.