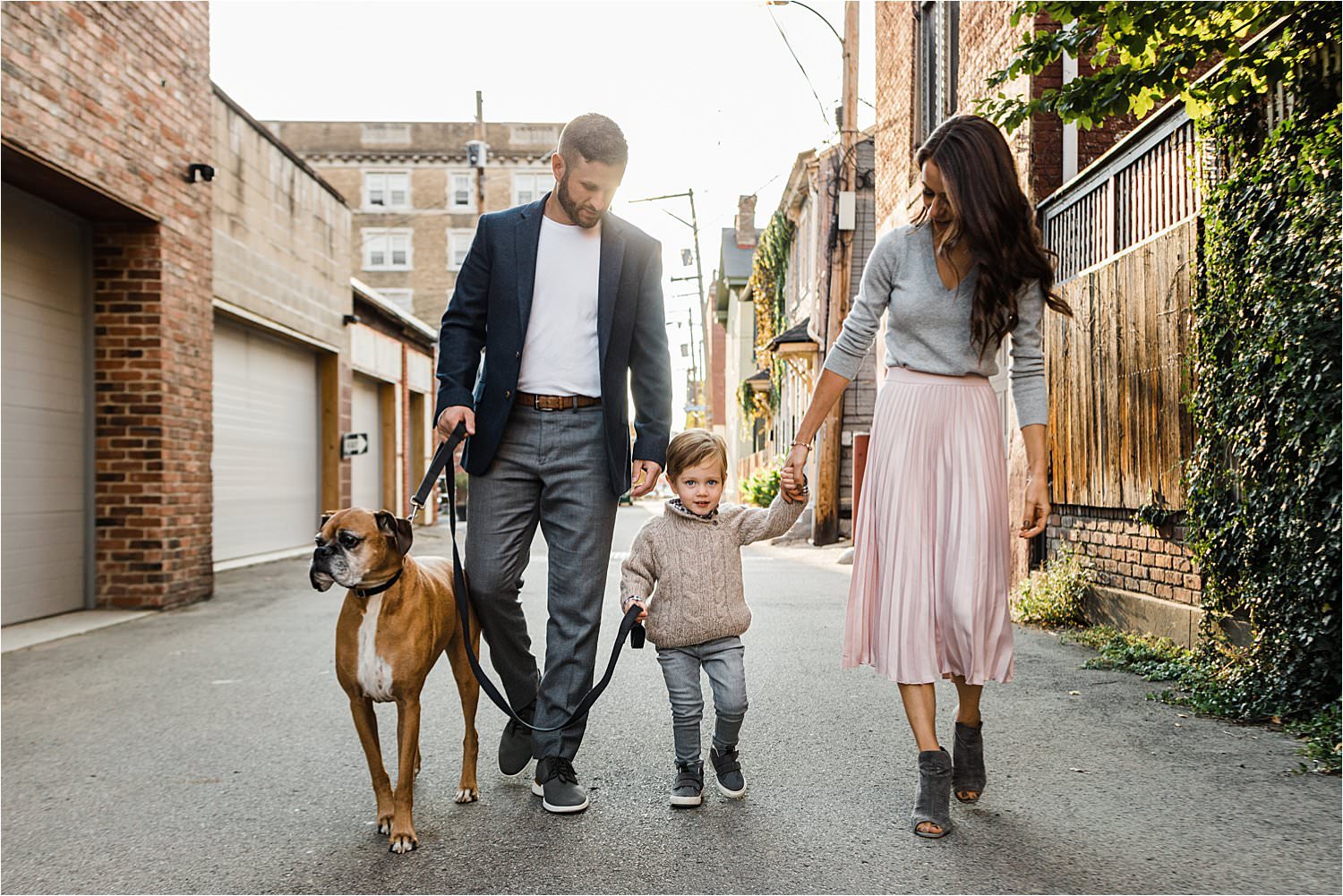 JUST SAY NO... to family photography that is unnatural. If it doesn't capture true personalities, and loving connections, what is the point?! It's not just 'for the gram'. Come on, mamas! This Fall and in all the months and years that follow... don't force it. Let your kids go a little crazy. Give them a minute to warm up to the lady with the camera. Don't expect absolute perfection at all times from the tiny humans that you love so darn much.
Easier said than done. I know, I know! But try and I promise to help you all relax. When kid chaos takes hold, throw those arms up or around your littles (and pups) and laugh through it all. You will all look back on your images and see FUN and LOVE and LAUGHTER.
Perfect example: The B Family. Their little guy was so shy at first. That led to a lot of unsure snuggles, in the safety of mama and daddy's arms, and made some of the sweetest images.
He warmed up pretty quick and then it was all fun and games... snuggles, walking the dog, tickles, waiting for a train, flying in the air, lots of hugs, strolling the War Streets, etc...
This family didn't push or force anything and personalities were on full display. Did we get that traditional, every looking and smiling image... yep! More important, we got so many moments filled with emotion. Can't ask for anything more.
Connection > Perfection. This is what a family session is all about. The set of images I deliver are not for social media (though you can share away!!). They are for your family in the years to come as you all grow together and the little ones change so much.
--
Hey, B Family,
THANK YOU for being awesome and trusting me. Enjoy this wild life with your pup and sweet boy!
xo, Melissa