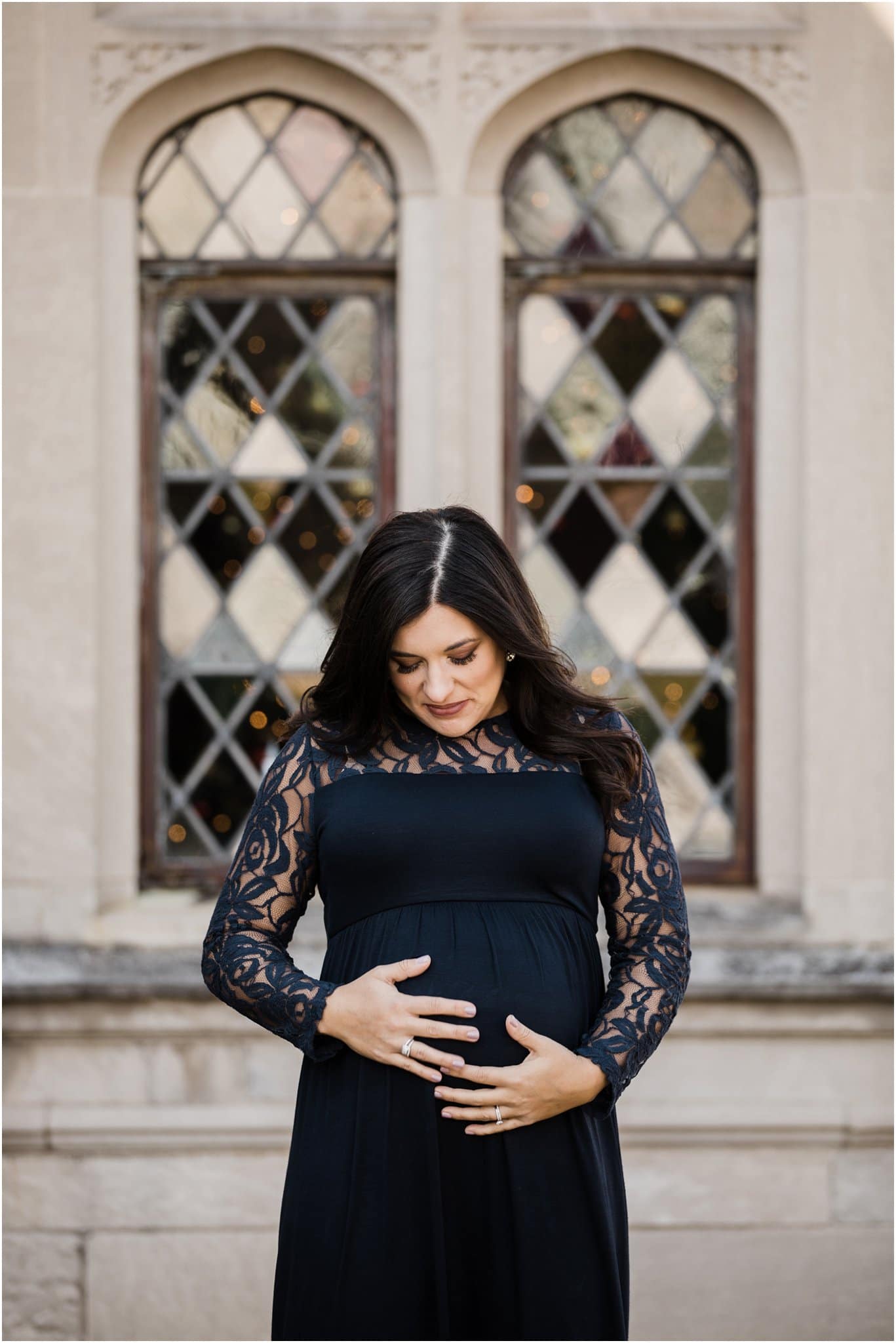 I'm a few short weeks away from meeting their sweet bundle of baby and I am so, so excited. I love in-home newborn sessions all year round but when it's -18 degrees outside, I really, REALLY love waking into a newly decorated nursery, and watching new parents cozy up to their swaddled baby. It's magic to me in these cold winter months. All that new love warms me right up!
The two in this post are just plain wonderful. In love and waiting on their little life to arrive.
We shot in early December at the always beautiful Hartwood Acres Mansion. Her navy lace maternity dress was so incredibly perfect with the subtle glow of Christmas decor peeking through the windows. Both of them snuggled up to the bump, in front of the holly, was just the right look to celebrate their last Christmas as "two"!
Perfect sunlight, and a soon to be dad loving on a glowing life-growing mama…just beautiful.